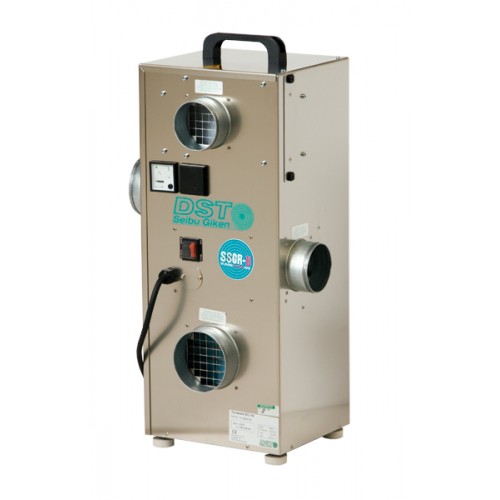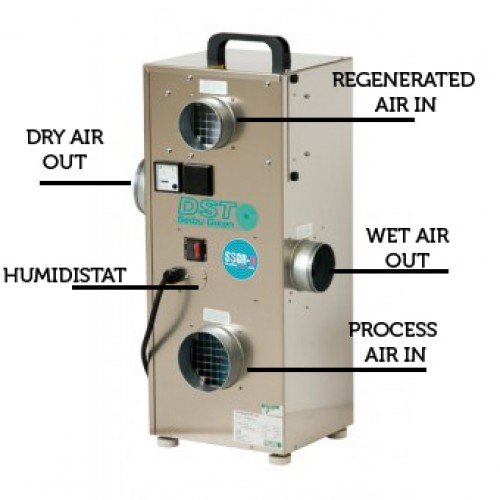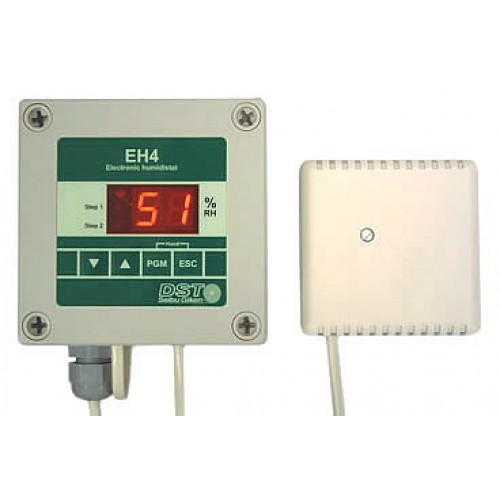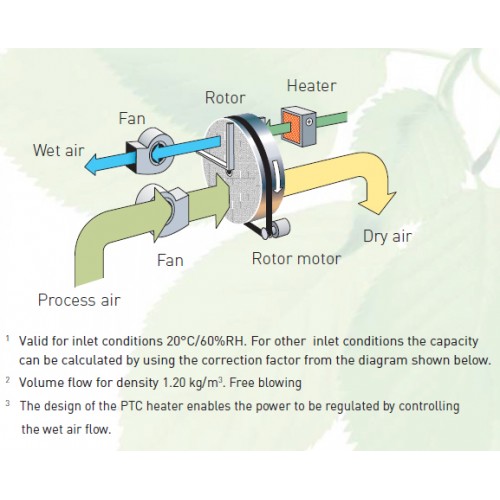 14.4 L Seibu Giken DC10 Desiccant Dehumidifier
SEIBU GIKEN
Model DC10

14.4L/day Desiccant Dehumidifier System. - Industrial Design with ducting ports - Works efficiently at low temperatures.
Swedish built Industrial Quality Desiccant Dehumidifiers
Suitable for: Gallery/Museum storerooms, small warehouses, cool rooms, wine cellars etc. For enclosed area's approx up to 90m3 area
NOTE 1: When ordering this product is delivered by road transport. We require a street address (not a PO BOX) to allow somebody to sign for the package, When you check out you can change the delivery address, you can also add delivery instructions in the 'comments' box when you check out to ensure we get the order to you as fast as possible.

NOTE 2: EH-4 Digital humidity controller available as an add-on
EFFICIENT - RELIABLE - DURABLE
SEIBU GIKEN DST - DC-10 Commercial Desiccant Dehumidifier

The DC 10 is a low maintenance entry level desiccant dehumidifier. It has a long lifetime and rust free chassis. The DC10 dehumidifies according to the Consorb principle which is good if there is a large difference in moisture content between process and regeneration air inlets.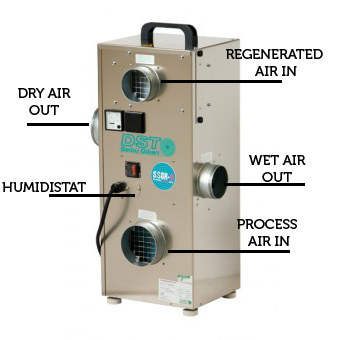 FEATURES

High efficiency at low temperatures
Ducting ports
Simple operation
Possibility of continuous operation (
24 h
/day)
Washable rotor
No desiccant carry-over
Stainless steel chassis
Easy to maintain
Long lifetime
* Humidistat not included, EH4 or HR1 are sold separately
How it works
Specifications
14.4L Seibu Giken DST Desiccant dehumidifier
Model
DC-10
Processed air handling M3/hr
160 M3/hr
Water Removal Max (20C/60%RH)
14.4 Litres/Day
Adjustable Humidity Range
Continuous or can have humidistat attached
Operating Temperature Range
-20 to 40Celsius
Noise Rating dB
Not Available
Rated Dry Air Flow
190m3 /hr
Rated Wet Air Flow
60m3 /hr
Make
Seibu Giken DST (Sweden)
Warranty (Manufacturing)
1yr RTB
Power
Power Supply
240v 50Hz Power 10A PlugIN
Maximum Power Consumption
1.3
Heater Power
1.35 Kw
Auto Restart
Yes
Size and Weight
Packing Dimensions L x W x H cm
32 x 25 x 66
Weight
15 kg
Specifications
Water Removal L/day @30degC 80%RH or @26degC 60%RH
@20c 60RH 14.4 Litres/Day
Air Flow
Dry Air 190m3/hr, Wet Air 60m3 /hr
Dehumidifier Noise dB(A)
Not Available
Power Supply & Use
240V 50Hz 10A Heater 1.35kW
Weight
15kg
Size LxWxH
Packing Size 32 x 25 x 66cm
Warranty
1yr RTB
Stock:

In Stock

Model:

Seibu-Giken-DC10

SKU:

Seibu-Giken-DC10

SeibuGiken