Delivery information
COVID-19** changes in Freight Deliveries
Attn: All freight users please note Freight delivery methods have been changing around Australia since restrictions with distancing between people. Freight drivers will not knock on doors, they may leave your parcels at door without notifying.They are also to take a picture of the parcel after it has been delivered. as proof of delivery. We apologise for this happening but it's out of our control with rule changes from COVID-19 outcomes.
Our preferred freight services for delivery Australia-wide.
Either to your business or home address (major towns). We use AustPost and Fastway* for smaller domestic products, Followmont and Air Road Direct services for larger freight items. * NOTE: Fastway will not deliver to Auspost or Parcel lockers must use Auspost only.
**Extra days added below, during COVID 19 Period**
• 2-3 days Suncoast/Goldcoast/Brisbane
• 3-5 days Syd/NSW
• 5-7 days ACT/Vic
• 7-10 days SA/TAS/NQLD
• 10-14 days Perth/WA/NT
Orders are dispatched from either our Sunshine Coast main warehouse (domestic dehumidifier products and accessories)
OR Brisbane, Sydney, Melbourne, Perth and New Zealand warehouses (most larger commercial products).
Orders are sent via courier & road freight and must be signed for upon delivery.
Address Information
• We can only deliver to physical addresses for dehumidifiers (i.e. not PO Boxes) smaller accessories can be delivered to PO Boxes.
NOTE: North Queensland deliveries can go as far as Cairns & Port Douglas for collection by the customer.
• However, we do prefer a business address for all deliveries making it a more secure delivery for you and for the courier to get a signature. Parcels are then not left at front doors of homes or apartments where passers-by can see them.
How much is delivery and shipping estimate?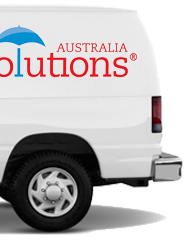 • After adding items to your shopping cart, click "Cart" at top of page then "Enter your destination to get a shipping estimate."

• Delivery cost varies and is calculated based on your distance from the warehouse containing the relevant "in stock" goods and the weight of your order.

• Depending on your location and stock availability, our Sunshine coast warehouse is for domestic products only. OR Brisbane, Sydney, Melbourne, Perth warehouses hold our commercial products, will be automatically selected to give you the lowest delivery price.

Do you deliver overseas?
No, we only deliver to Australian addresses
How long does delivery take?
We usually dispatch your order/s from our warehouse within 1-2 business days of receiving payment.
When your order is dispatched we can provide you with a tracking number from our courier company if required.
**Note allow extra days during public holidays ie Christmas break when there are reduced freight services
Contact us if:
Your parcel is taking longer than normal, we can then do a freight search for you. Couriers may leave a contact card or call you using the contact number you gave when making your order with Damp Solutions.
To help us Identify your order:
It's best to state the name of original purchaser and date purchased
The receipt number or invoice number for your order ie 4 digit number top RHS
The address where the parcel is to go.