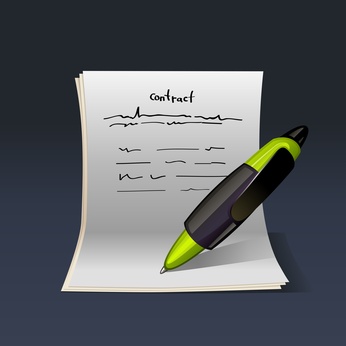 Please find here some recent
testimonials and Review experiences
customers have had with our popular dehumidifiers, covering all aspects of use and professions We have received 100's of testimonials since our beginnings in 2000. You may find it an insightful read on how you can also have success in combatting mould and condensation in Australia
.
---
Attention Valued Customers!
If you have had an enjoyable experience with Damp Solutions Australia
and would
like to contribute some helpful information, please click our review link
to
add
your experience. This link takes you to "Google Review" for Damp Solutions. We can then add your comments/photos to our website later.
Thank you
for taking the time, we do hope you have a great experience with our dehumidifier products.
---
"
Living in Tassie, I needed a solution for keeping my vintage guitar collection safe from our damp winter humidity problems.I needed to achieve and maintain a 50% R/H in my storage facility. I sought pro advice from the folks at Damp Solutions and I'm very glad I did.The unit they suggested (CLIMATE 8L ) is brilliant...perfect humidity control for our colder climate, efficiently achieved too. Thanks guys.
B Pitcher
"

Hi Paul and Darryl
just would like to let you know that l purchased a dehumidifier 25 litre about 3 months ago it has been so good,we have been so surprised how good it works we have had no damp areas , no wet windows all the damp smell has gone it is a remarkable product if anyone has any doubts get them to give us a call thanking you so much and for all the service which is so rare these days when you buy something.thanks P. Noble
"

Another happy customer...
Very happy with the units , first time during winter I have walked into my fish room without having water dripping from the ceiling, its also so much more pleasant to breath I cant believe I waited this long.
Jesse (fish breeder)
"

Thankyou Damp Solutions
..Wow I got the 8L dessicant dehumidifier yesterday, used it last night it works - what an amazing appliance I woke up to no condensation - the timer is great . Thanks you for your advice
C. Skidmore
"

Hello Damp Solutions,
I recently bought one of your dehumidifiers and I am beyond thrilled with it. I love it so much,the whole house smells fresher and healthier and I'm not exaggerating when I tell you - it feels like a miracle.What is this dream machine? So glad you asked! We got a Slimline 12L Climate Dehumidifier. Here's why we love it - the design is clean and sleek, it's super quiet (makes about as much noise as a ceiling fan), and it shuts off automatically when the water catcher fills up so there's no risk of a spill. It's also light enough that I can easily move it from room to room, small enough to tuck away in my very full closet, and it only uses 57¢ of power ever 10 hours. Bargain. Excellent customer service...
Catherine Roberts The Spring Shop
" Morning Darryl,The NEW 20L-CLI dehumidifier arrived on Friday and its up and running – Ive been pulling out litres of water from the reservoir! Saying that its rained a hell of a lot and hopefully now the suns out the building will dry out a bit.So the unit is both compact and surprisingly quiet. I expected more of a beast buts its not at all and it looks and functions like a modern piece of tech equipment. So far Ive been pouring away litres of water from a room that I didn't think was that damp. There are several options on how you want to operate the machine and they give you piece of mind by cutting in and out when and where the humidity peaks.
I feel confident that my expensive and sensitive electrical equipment in the room should be as protected as best can be with the unit. Thanks Damp Solutions for your help and advice.
Cheers Dick
"Just to let you know how happy I am with my Dehumidifier that I bought from you. After years of battling with mould on my beautiful Dinning Room Furniture a finally bought the Cli Mate room model dehumidifier and within a week I started noticing the mould fading.At first I turned on my Cli Mate everynight and found the draw full every morning "have no idea where all that water was coming from" now I turn it on once a week unless there's been a lot of rain. Thanks again for your help....A. Iannuzzi
"
I have really appreciated the excellent support
you have provided by phone, giving me the confidence to spend the money in the best way, considering we are on a budget.
thanks

K Dunn Mullumbimby (dehumidifier and

Cleaning products

)
"
I received my dehumidifier order yesterday
and from what I have seen so far, 
I am delighted with it. The de-humidifier is just the right size for my observatory dome and looks very smart. Two of the eggs have been micro-waved and are already in my wardrobe.I have connected the mains electricity plug of the de-humidifier to a timer, and set it to run for one hour x four times each 24 hours. I shall experiment to see whether this is enough/too much. It has been running since it arrived, and shall shall go out shortly and check the water tank.I'm off to Bunnings today to buy some plastic tubing to connect to the de-humidifiers drain pipe. I shall have to put a loop in the pipe as a water trap to stop ants from using it as an entrance to the observatory, I am thinking it may be better to put the bend in the pipe on the inside of the observatory so that I can support it somehow. The observatory is made of fibreglass.

Thanks for your promptness with delivery. Best wishes,

Chris Wheeler Burbank, Qld Observatory
"
Many thanks for your reply
- For your information we purchased 4 of these eggs last year for use in Seychelles where we currently live in an un-airconditioned house in a tropical climate with humidity levels often around 80%. Using your eggs in plastic storage tubs packed with clothing has virtually eliminated the mould and musty smells that we often experienced in the past, especially during the wet season. Hence the repeat order. 

B.Goldby (Climate Eggs used in plastic storage tubs)
"
I purchased my Cli-mate Midi Dehumidifier in August 2008
and have used it every night on a time switch in the cabin of my Riviera 3000.It has been excellent in removing the dampness from the air and has made the cabin very dry. I could not be happier with the unit and would recommend it to anyone.

R. Morgan
"
I recently purchased a superQuiet Portable Condensation Dehumidifier 2020A
. It is brilliant!! I'm so pleased with investment I made. I have it located outside the bathroom area (as there is no extractor fan, only a window) and I have to say that using my products without any condensation on them is great... and a clear mirror! :) Plus all my towels and clothes are dry!

thanks Claire
"
Hi Darryl, I just wanted to let you (and your future customers) how fantastic your service is
. Firstly, I ordered my dehumidifier on a Friday night, and it arrived bright and early on Monday morning! THAT is service that makes you go WOW! I have been using the 25L dehumidifier for a few weeks now and the results are fantastic. We are fighting our house design with a walk-in wardrobe connected to a bathroom with ineffective ventilation. The recent wet season made the problem far far worse. I use the dehumidifier for about 4 hours a day and the timer is very convenient. The very strong damp, mouldy smells from our rooms are gone and we have been able to tackle killing the mould with an environment that (finally!) does not encourage it's growth with a lot more success. I only wish I had made this investment a lot earlier.
M Prior.
"
After many many many emptyings of containers
, I feel like a navy, manning the pumps, but with this rain, AGAIN!! I am most pleased with myself for making the move. Actually, I doubt if any house in Qld is truly waterproof, esp with plaster walls....don't know what they do in the north of England, but it's not called "creeping damp" for nothing, so they keep the fires burning, and we keep the dehumidifiers churning.regards,
Lee White
"
I suffer from asthma and was recently diagnosed with the effects of mycotoxin
….. on great advice from Darryl I purchased the slimline 25L dehumidifier. I have had the unit for 5 days and it has removed over 60L of water from the air in my home. I am already breathing and feeling better…. and I'm already saving for a second unit" 
Sally... Sydney (asthma and Allergies)
"
The 12L is working just as well as the 25L. I have taken two tankfulls of water out of it so far
. Thanks for your follow up and support on this matter it is very much appreciated and not all that common these days. 
Thanks again, Damp Solutions is a real pleasure to do business with. Lovely place you have there with beautiful views.


W & H Stark.
"
Hi Darryl,

I received my dehumidifier (12L Slimline), Cli-mate Eggs & humidity display today, thanks!
I have been running the dehumidifier already for 6 hours and already it has extracted 800mls of water, that's amazing! I'm already considering buying another one. Also thinking about Damp Chaser Rod for under the bed/clothes cupboards. . My house is a 120+ year old Victorian Terrace, many places similar to this also have mould issues.I hate the idea of mould and will do anything to ensure it is kept under control, so I think this dehumidifier will be a hit!Also glad to hear these units are ok to be left on when no-one is home.
Really appreciated you giving updates on the progress of the order too, thanks :)


Kind Regards, Karina
"
Hi Darryl,
Firstly I just gotta tell you .... this thing is FANTASTIC!

It sucked up 5l of water from the lounge/dining area in about 7hrs yesterday and had the RH down from 85% to 65%! The difference in the feeling in the room (let alone the smell) was amazing!".


Stewart Day..(dehumidifier)
"
We live about a kilometre from the coast
and have recently purchased 2 Rollex de-humidifiers and damp chaser storage rods. We are amazed at the amount of water that they pull out of the atmosphere during this raining period. The bedrooms where the machines are currently located have become dryer, thereby lessening the possibility of mould occurring. We have been trying to resolve a mould problem for a number of years with chemical collectors without much success. Now with the use of de-humidifiers as well as the damp-chaser rods the
solution is to hand. We are pleased that we made the purchase"
 

regards John Feddersen
"
Mould and Me...
The words 'Blackall Range' and 'Mould' just seem to go together – a perfect fit for months at a time. Now this may not be a great concern to you unless you happen to be in the business of providing accommodation to anyone who wants to pay for it.Well, after many months of foul smelling chlorine or bleach being used on the mould we did a bit of lateral thinking.Now, if you have problems with asthma you will know about humidifiers, things that put moisture into the lungs (and air). So, why not go with de-humidifiers to safely restrict the amount of moisture in the air. Brilliant thought, so it was straight to Google to find them, and they are there – Anne and Darryl Clark from Damp Solutions.
We put one in each of the problem cabins and sat back and waited, The de-humidifier takes out the excess water and absorbs mould spores and just about anything else floating around in the air. The Rollex 10L model stores up to 5 litres of water in the container, which we empty out every day, (or it has a hose connection for continuous drain). But, the real selling point is this.... before they went in, we would have been cleaning mould from ceilings and walls every two months or so, which is a workplace hazard because you need chlorine to do it. We would have stripped the curtains out every 3 months for washing which is a monumentally heavy, boring thing to do. In six months we have not had to do a major mould clean, just the odd spot here and there where Vegemite fingers have played around on the walls. We have not washed a curtain, and my cleaners have not gone near a face mask. Putting de-humidifiers in to the cabins has saved us time and money. They have paid for themselves already by reducing cleaning time (and therefore wages) product use and, very importantly, turned our workplace into a safer place to work and sleep, and now a mould free one."
Alison & Peter Huth Lilyponds Holiday Park Mapleton Qld
"
We are quite astounded at the amount of water those dehumidifiers are sucking out
of our downstairs environment. Puts damp rid to shame! :) They are so surprisingly quiet too. Thanks!"Kim
"
Hi Darryl, 
I have been in hospital and am going online today to get my next dehumidifier! 
We live in a fibro home in Sydney, and have suffered every year with mould and condensation in three rooms, the bedroom, bathroom and kitchen. I have tried everything – the roof has been recapped and pointed, the gutters and fascia removed and replaced, two builders have inspected the rooms, ventilators installed under the house run 24 hours per day, dampp chasers are installed in the wardrobe – and still the mould and condensation returns between May and September. It literally runs down the walls every morning, and looks like someone has sprayed it with water. We have lost so many clothes and shoes from mould damage that I can't estimate the cost, and are forced to live out of boxes for part of the year. Books, records and CD's always have a musty smell to them. 
Last year we hired a dehumidifier from another company, and finally found a solution. Unfortunately it was heavy, loud and clanky, but seemed to make a difference.This year I found Damp Solutions on the internet and bought a 20 litre dehumidifier with UV air treatment which has totally changed my life!! "On the day it arrived I set the humidity level and timer before going out. When I returned the air in the house felt so much lighter, and it was actually easier to breathe. I tried it in the laundry to dry some clothes and found it a great solution." I moved the clothes dryer to the garage because it adds to the condensation). 
The unit is really easy to move around and empty, and is so much quieter than the other unit. I use it every day and move it between rooms, and have even slept with it on in the bedroom.I am so happy that I am purchasing a second unit today.Thanks Darryl for your advice in helping me with my purchase – and for my dry, mould free house!
Regards
 Karen Tamsitt
"
It will be worth the wait (2nd unit)
- the first dehumidifier unit we bought has totally cleaned up the mould in the bedroom and has been a blessing in disguise. :O) Thanks for the great service over the time - I'm glad we bought it.
Cheers.....
Ned K
"
Hello and thankyou! Order received today early am
. Porta dryer was up and running within minutes of unpacking , it finished off drying some semi air dryed clothes in quick time. Well done Darryl and thank you for chasing us up which allowed us to continue with the order. Friends and neighbours are very interested in seeing the dryer in action so we hope it leads to more sales for you. The dryer will get its major test this weekend and if it performs as well as first indications suggest it will not be a lonely child for long.We truly appreciate the helpful atitude and promptness you have shown from ordering to the receiving of your products and for accommodating us in our preferred method of payment. Its made the entire experience enjoyable! Thanks again 
.......Trevor & Ann Murdoch
"
Hi Darryl,Thank you for your prompt service.
We received the unit on Thursday 24th!! We have been using one of your Secco Prof units for the last year non-stop and it works brilliantly, the new unit will be installed permanantly to drain in our temperature controlled calibration laboratory.I have been referring your products to other NATA accredited laboratories as controlling humidity is a problem many laboratories have.
Regards Graham Smith Abstec Calibrations Australia Pty Ltd (28L SeccoProf)"
"Hello Darryl..We have had quite a lot of wet weather recently, (over two inches), but the good news is that the 11 L dehumidifier is working like a charm - all the handmade chocolates in boxes have stayed quite dry in the coolroom. Even a few chocolates we put on the shelf without any covering are dry. Before we had to throw out a lot of the chocolates because of moisture. My wife, who makes the chocolates said to say it, (the dehumidifier), is fantastic.We can now leave all the chocolates in the cool room without having to move them into our air conditioned room Many thanks for your help
.
Robin Rowe Chocolates
"
I use the two mini dehumidifiers in our wardrobes
that get quite damp for a reason I can't locate, but the dehumidifiers are fantastic keeping them dry and fresh! Great products !!! 
Cheers, Tim. (Mini dehumidifiers)"
"
Starfield Astronomical Observatory of Nambour, Queensland,
uses and recommends dehumidifiers from Damp Solutions Aust. Telescope optics and eyepieces, when used on humid nights, tend to fog up. By late in the evening, it is not unusual for a telescope used in the open to be covered with dew. Even in a domed observatory, the walls can become moist with condensation from the night air. 
We have found Damp Solutions Australia dehumidifiers to be very effective for removing dampness from the building and the instruments after a night's observing, thereby reducing to a large extent the possibility of damaging mildew forming on delicate optical surfaces. Electronic timers run the units during all night-time hours (except during observing sessions), 4 hours on followed by 30 minutes off. This procedure has reduced the relative humidity inside the main dome from over 90% to less than 70%. Eyepieces are kept in a small cabinet dried by an 18 inch Dampp Chaser. Other optical equipment is stored in a large cupboard dried by a 24 inch Dampp Chaser. These units have so far given every satisfaction.

John Henley - Nambour QLD
"
Hi Darryl,Thank you for your prompt service
. I had been attempting to purchase a dehumidifier through another supplier but he was very unhelpful and it was all too hard for him to have the goods sent to Perth. I had been negotiating with this person for several weeks. It wasn't till I found Damp Solutions on the internet and advised them that I'd sourced the goods elsewhere that suddenly he was able to do it. We Will certainly recommend Damp Solutions to others and when we build more houses on Cocos Island, will be placing orders through you.Thanks again.

Janice & Ian Thompson Constructions- Cocos Island WA
"

Hi Darryl
,
The Mitsubishi 16L dehumidifier and products arrived yesterday and are now operating well. Thank you for the extra Ultra Zorb pack, I will make good use of that. I have had a dehumidifiers before and have found that during the wet season no mould on any of the walls and doors or leather and canvas gear. I keep the back part of the house completely closed during the day and at night when we put the air conditioner on, in the bed room, the whole house is closed off until the next morning. Prior to getting the dehumidifier 10 years or so ago we used to have to remove the mould from walls etc after each wet. Since having a dehumidifier this has not happened. I also have to paint the inside of the house less as the painted walls last longer. Providing you can close the house off for at least part of the day or night during the wet, little or no mould will grow. Once again thanks for getting all the gear up to me so promptly, have a great Xmas and happy new year."
"
Hi Darryl,
Was that a dehumidifier you brought me, or was it the "Fairy Godmother's MAGIC WAND ??"
Either way , you can't have it back. Within 3 hours of operation the Dehumidifier MJ-E102NX-A1 ( truly A1!! ) had transformed an uncomfortably hot, humid and inhospitable studio space, (around 78 sq.Metres under the house), into a warm, inviting, DRY space with clean air.....a space with greatly expanded options for use.In recent years my work area has suffered from shifts in the underground water flow and I have been restricted to using the Studio/Gallery and storage space only during the cooler and drier months of the year. I now look forward to rehanging my work in that space (currently stored unseen in an air-conditioned room waiting for winter), and to painting in my studio any time of the year I choose to. My husband ,who was not convinced the dehumidifier would make any difference to the space, is amazed at the results. Thanks heaps Darryl......every home should have at least one..
Mary Haginikitas - Artist/Photographer Cairns
"
Bingo!! Condensation problems solved.
I have been vanning for the last 20 years and have always had problems solving drips forming on walls and sills in my van.Considerable moisture damage prompted me to search further on the Internet. I discovered Damp Solutions approx 3 months ago. They had great info and sorted out the problem for me with a dampp Chaser in my robe and a 16L Dehumidifier that drys and warms the area solving moisture problems, dries my clothes washing and it switches itself on when needed.
"
We love the dehumidifier that we bought from Damp Solutions.
The dehumidifier is great! We tell everyone about it. Our neighbours complain of condensation on the windows - we get almost none. Friends complain about damp, slippery floor tiles - we don't know what they are talking about. We get no mould on the walls, mildew on clothes, or brown spots on the numerous photos we have around the house. Other people in town complain of these things all the time.Thanks, Darryl, for the great service. We recommend you to anyone who'll listen.
Deb Mariner - Jabiru Northern Territory
"A dehumidifier solved our ongoing battle with mould damaging our precious video collection. Before using a dehumidifier we were throwing out over 8-10 video's per year after the wet season, costing in excess of $300/year after dampness had left mould deposits on our tapes."

J. Byron Kuranda North Qld (video mould)
"
I ordered a small 14L dehumidifier a few months ago and it is fantastic,thank you.
Even though it is downstairs it reduces humidity in the whole house, last week when we had 100% humidity, my little dehumidifier had the inside of the house down to 85% humidity.
Thank you once again.
Wendy Wilson- Sunshine Coast (house musty)
"
Our photo's are our records of the past,
a dehumidifier has helped to protect our valuable collection along with protecting our video and still cameras."

Ken of Atherton Photographer North Qld (protect photos from mould)"
"
Thanks Darryl for your professional help with solving our musty smells in our linen and kitchen cupboards.
The Dampp Chasers you suggested, cost little to run and far outweigh the ongoing costs of chemical type crystals. We now have dry, mould free cupboards. The Guarantee for 10 years was a bonus."

Julie of Myola North Qld (Musty smells in home)
"
With my gallery in an area subject to mists and fogs,
I needed a dry mould free environment to keep my prints, paper and original artwork safe and protected from dampness.. Damp Solutions attended to my requirements and I am very happy with the room Dehumidifier supplied."

Ludij Peden -ArtGallery Yungaburra NQld. (art gallery)
"
The dehumidifier we use in our naturalist's guest house in the rainforest at Kuranda N.Qld.
has been a great help in controlling mould and dampness. We are pleased to recommend Damp Solutions for services and products.

Phil Gregory - Cassowary House Kuranda N.Qld (Accom house)
"
We travel to W.A. every 6 mths leaving our home during the wet season in Cairns.
For added security against the effects of rain and dampness we added Dampp Chasers under our beds and a large room dehumidifier at the bottom of our stairwell. We now leave knowing our home will be clean and dry when we return in 6 months"

Tony & Glenys of Kuranda North Qld (house empty 6 months)
"
After putting up with condensation dripping down walls throughout our large home we decided to do something about it and called Damp Solutions to solve our desperate needs. We decided on locating a room dehumidifier in each of our 10 rooms along with a humidity meter in each area to keep a check on things. Amongst the various rooms were a library of valuable reference books , art collectibles and a video collection. We now are happy with the humidity levels which stay between 45-65% humidity. Moisture problem solved … thanks Darryl

Mr Sheffield Malanda (large home library)"
"
Computers are my business,
unfortunately, I have learnt the hard way on how to protect them from damp problems during the wet season. 3 years ago I went for a 1 month holiday leaving my computers turned off, only to return home and find both the hard drives faulty. On inspection, dampness had got in and damaged the drives along with various areas with rust deposits. Costing me over $900 to replace them let alone the lost information and programs $1000's. An investment in a room dehumidifier was now my insurance for protection, also I found the dehumidifier used far less power, compared to my air conditioner.

J. Harrow Tablelands (computers)