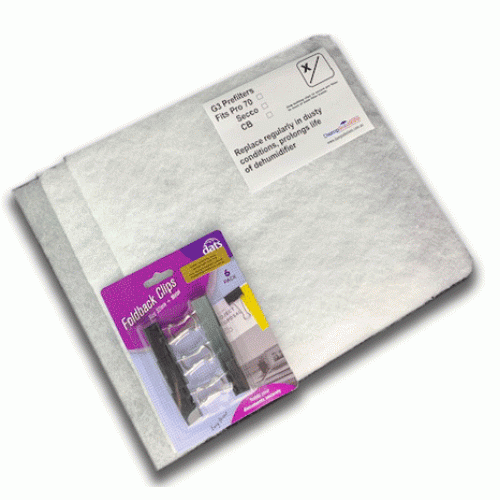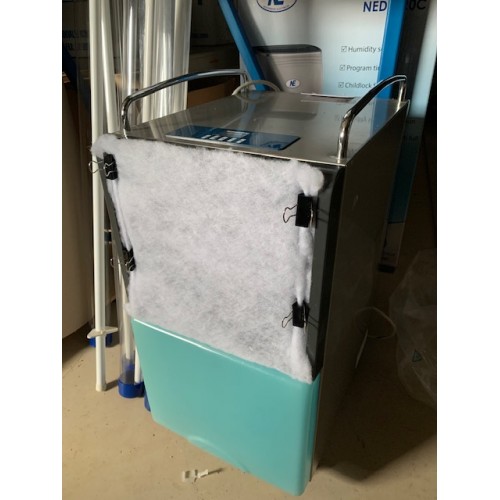 Pre-Filter G3 |Low Cost 3Pack | suits CB Models and Secco models
G3 Prefilter | Low Cost 3 pack with attaching clips
Suits, CB55/85/50/90 models along with Secco 28/38/30/40 Models
Benefits- helps prevent dust and powder buildup before entering the main filter & coils. replace
Prolongs the life of the dehumidifier coils and internal filter, by removing dust and powder particles prior to entering the main filter and cooling coils of the dehumidifier. Enabling the dehumidifier to operate longer without the main filter and coil clogging up. Keeping the dehumidifier operating more efficiently long term.
Note Replace prefilter regularly.
Easy installation and removal
Lightweight and cost-friendly
Basic Instructions are: simply cut to size and use clips to attach to the front filter frame of the dehumidifier. ensuring no gaps around the outer frame.

Features and Benefits:
Thermally bonded
Not Washable
Initial pressure drop (to EN779): 250 pa
Media velocity 1.5 m/s
Dust holding capacity 400 g/m2
G3 grade
Thermal stability 100°C (briefly up to 120°C)
CP413 BS5588 Part 9 approvals

NOTE The pre Filter is cost effective and designed to be thrown away as part of a maintenance program.
Best to be replaced in 1-3 month period. Depending on dust , powders and flour build up.
A choked filter will damage the dehumidifier, be responsible and replace regularly!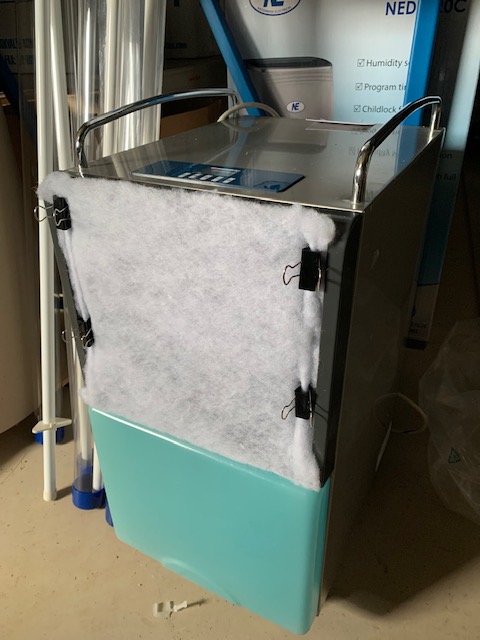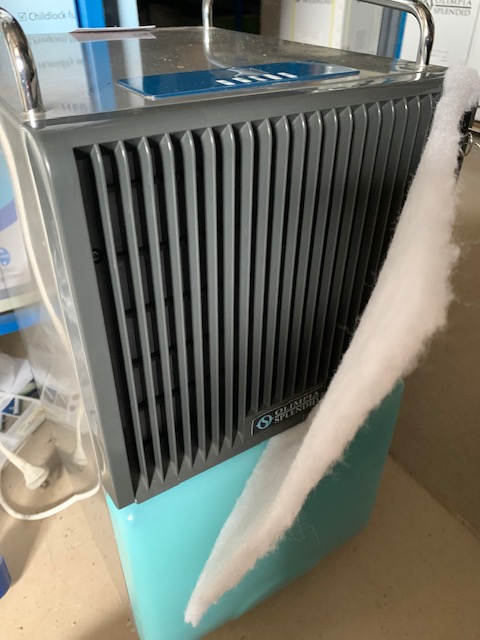 Test second Tab notes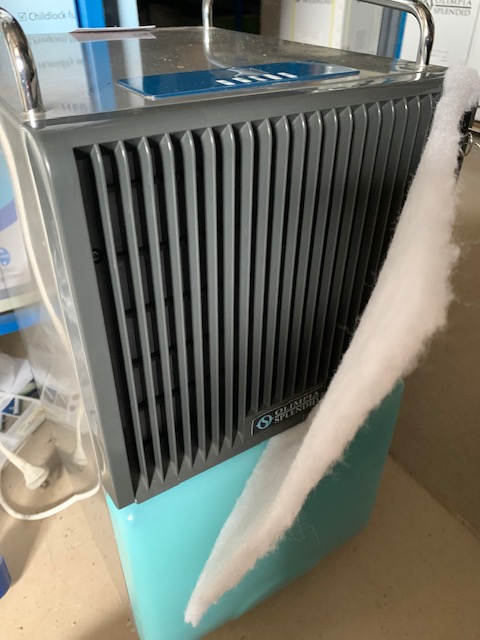 Stock:

In Stock

Model:

Filter-Pre-G3