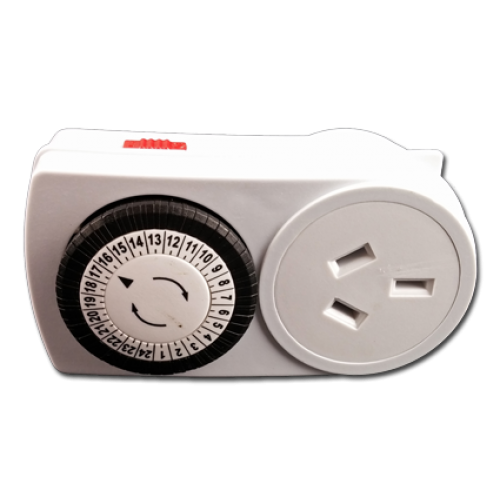 24hr Timer |Plugs In |Saves Power!
Simple Plug in 240V 24hr Timer
Great for reducing the load on your new dehumidifier, and to enable it to switch on/off at pre-determined hours
Allows smaller continuous operation dehumidifiers time to cool down and save some power
SAVE $5 when buying home & office dehumidifiers. >>Look for the special when you click on a dehumidifier.
TIP: If you set the timer for 6hrs ON for AM and 6Hrs ON for PM for smaller dehumidifiers without built in humidistat, this will prolong the life of the transformer and allow it to cool down. Saving Power and $dollars
During high wet periods you may want to INCREASE these times.

The simple timer is perfect for dehumidifiers, air conditioners, computers, printers, and everyday general household electronics.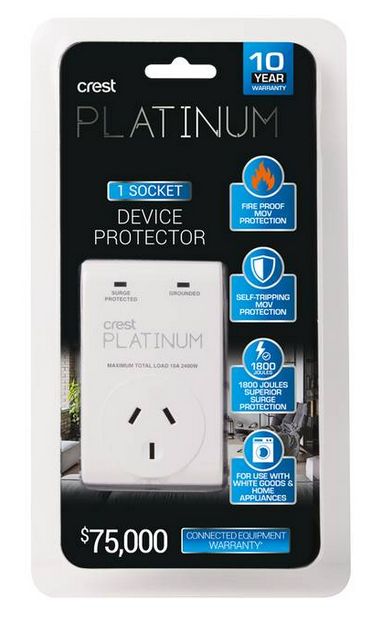 10Amp 2400watt.
220-240 Volts 50 hz
Timer on and continuous switch settings (red switch)
Approval # A/10241EA
**suitable for mini DH350 and midi DH600 dehumidifiers & larger domestic size dehumidifiers.
Stock:

In Stock

Model:

Timer_Plug In

SKU:

Timer_Plug In

Crest