Availability:

In Stock

Product Code:

Damp - DC48
Description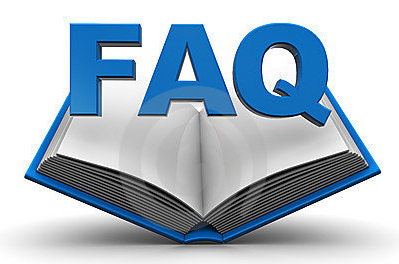 - Click here for commonly asked questions about the Dampp Chaser Rods >>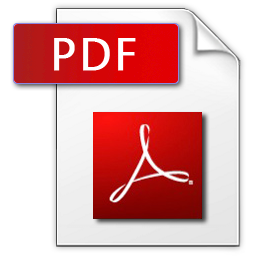 "New" mountable 120cm DC48" Dampp Chaser® Storage Dehumidifier rod, warms the cupboard and prevents mould build up.
Also available in 4 sizes 46cm-DC18, 61cm-DC24, 91cm-DC36, 122cm-DC48
---
**Customers: Please note we are unable to send 48"/122cm rods via AusPost due to 1.22m length, we need a physical address for Fastway thanks**
Protects clothing and stored goods. 10-year warranty.
Suitable for all storage: Enclosed wardrobes, linen cupboards, pantries, under stairs, gun safes, library archives & books, wardrobe storage areas up to small storage areas.
Positioned near the floor, Dampp Chaser storage dehumidifiers use mild heat to warm, dry and circulate air in confined closed spaces
Dampp® Chaser rods quick area handling calculator guide.
DRY

Temperate

MOIST

Sub-Tropical

WET

Tropical

MODEL

Low Rainfall /yr

Area Handling

Mid Rainfall/yr

Area Handling

High Rainfall/yr

Area Handling

DC18 – 46cm 12W

3m3

2m3

1m3

DC24 – 61cm 15W

4m3

3m3

2m3

DC36 – 91cm 25W

5m3

4m3

3m3

DC48** – 1.22m 35W

6m3

5m3

4m3
**Customers: Please note we are unable to send via Auspost due to 1.22m length

Sliding Door Robe size could be: 2mWx 0.5mD x2.4mH= 2.4m3
Low Rainfall area- Gives 2.4m3= use DC18 model
High Rainfall area- Robe same size use the DC36 model
Runs on just 35Watts of power. Very economical to run @ Just $34yr @ approx 11c day
Attention! Home Owners and Boat Owners!
Perfect for reducing moisture in enclosed storage, cupboards, wardrobes, pantries, engine room, gear lockers, electronics,
gun safes, library archives & books,
galley, berths and bilges, Dampp Chaser Storage Dehumidifier invisibly protects your boat from problems associated with damp and humidity. Helps with Mould prevention.
Once positioned on your boat Dampp Chaser needs no attention. When you are underway, it stays put, and while you are in port Dampp Chaser automatically works to reduce moisture. *CAN NOT be immersed in water.
---
Happy Customer Testimonial..
"
Hi Darryl, Thank you for your prompt service
. I found Damp Solutions on the internet and advised them we needed Dampp Chasers for the Cocos Island WA. They were able to help us at short notice with these great products. We Will certainly recommend Damp Solutions to others and when we build more houses on Cocos Island, will be placing orders through you. Thanks again.
Janice & Ian Thompson Constructions- Cocos Island WA (
Dampp Chasers
)"
---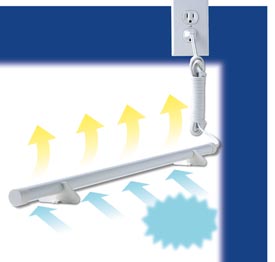 The Damppp Chaser® storage DEHUMIDIFIER warms, dries and circulates air in the confined storage space through a continuous process. As the air is warmed by the Dampp Chaser®, it expands. The expanded air causes pressure inside the storage space to be slightly higher than the air pressure outside the enclosure. This pressure differential pushes stale air out of the storage area and fresh clean air seeps in to replace the stale air. Keeping your stored valuables protected from mould, mildew, rust and rot. The enclosed area doesn't need to be sealed, vents at top and bottom of storage area work well.
Choosing the right size Dampp-Chaser® Storage Dehumidifier for the job.
Simply measure the Length x Width x Height of storage area, for example, 2m wide X 3m High X 1m deep = 6m3 you would use the 1.22m model Dampp Chaser.
NOTE:
Always choose Dampp Chaser® size slightly larger than cubic area calculated. Remember it is common to use multiple dampp Chasers in a larger installation area. Such as wardrobes.
Ideal for moist areas above 65%RH. If you don't know what the RH (relative humidity)is and you have mould evidence, you may need to invest in a humidity meter.
TIP:

If you have shelves above, try ventilating them by drilling some 10-15mm holes. This allows the dry warm air to rise to the next level. Wire shelves work even better.
•

Enclosed Wardrobes, cupboards,
•

Photographers cabinets,
•

Inside garaged vehicles, caravans, motorhomes,
Also great for

library archives & books,
See also 45cm ,61cm & 91cm Dampp Chaser® sizes
•

Low operating costs 11cents per day.
•

size 122cm.
** Unable to send via post sorry need
physical
address**
•

A low power consumption of just 35watt.
If required
Drill a 22mm hole
for inserting the rod into the cupboard or safe
•

Easy to install, simply plugs into near 240v GPO.
•

Easily mounted to wall or floor,
•

Included clips & screws.
•

Complies with all electrical safety standards.