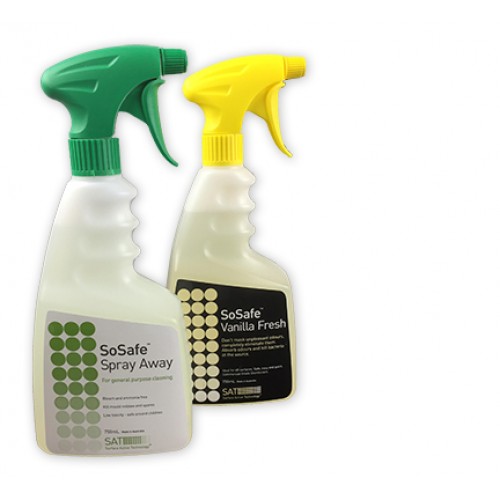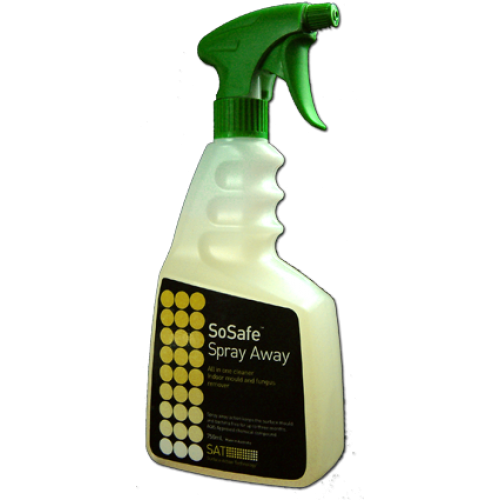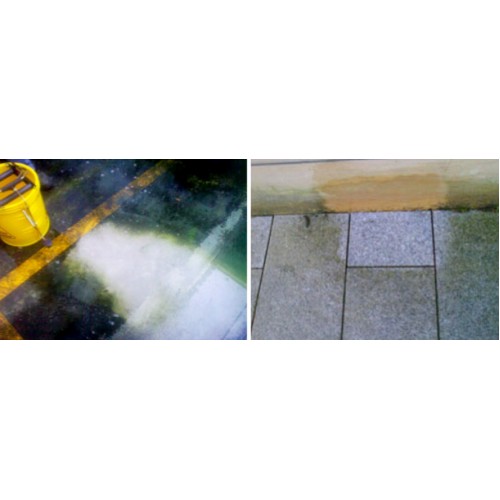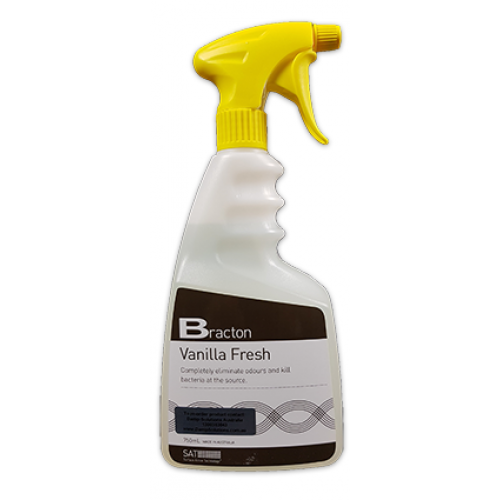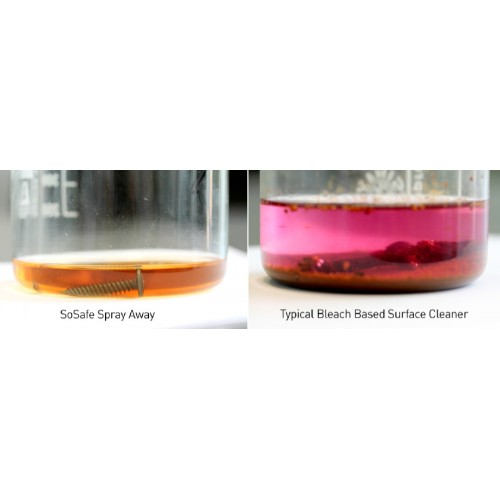 Bacteria and Mould Spray Pack 750ml SA Premix + Vanilla Fresh Save $3!
Spray Away 2 PACK PreMix
(750ml)

+ Vanilla Fresh Pack

(750ml)

.
Commercial Spray Away 2 Pack- Premix 750ml (Bacteria &mould Killer) + Vanilla Fresh 750ml (Bacteria Killer Odour Neutraliser) is are a combination of a low odour potent indoor mould, fungus and bathroom scum remover and an Anti-Microbial odour control spray.
Spray Away Premix

rrp$19

Spray Away Pre Mix is a Low Odour potent indoor bacteria-mould, fungus and bathroom scum remover which will return surfaces to their original condition. Spray Away works by not only removing visible contamination, reducing allergens* but also killing bacteria and surface mould, which would normally regenerate.

**Moulds release spores and it is these spores that cause the allergic reactions in people. Spores are microscopic particles released by moulds in their thousands into the atmosphere. Spores contact the skin and nasal and bronchial membranes, causing symptoms such as rhinitis, itchy eyes, eczema and most importantly asthma.

Lasting up to 12 months* dry area Indoor use
ie 12 months on interior walls and painted surfaces, wet areas expect less time period.

Spray Away rapidly cleans internal surfaces affected by water, bacteria - mould, fungus, moss, grime and other discolouration causing agents, returning the surface to original condition. Spray Away has been specially formulated to provide residual cleaning results, thus will continue to protect the surface for up to twelve months after just one application! Spray Away actively kills mould spores, preventing fungus from returning. Spray Away contains no quaternary ammonium, chlorine or bleach compounds and delivers a hospital grade disinfectant clean.*and is environmentally friendly.

Spray Away is a low odour, single part product, chlorine-ammonia free product with proven disinfecting capabilities. Utilizing natural and biodegradable ingredients, Spray Away is safe to use on almost any surface. Spray Away's mould cleaning and inhibiting strengths make it the ideal replacement for a bathroom cleaner, surface cleaner, glass cleaner, shoe scuff remover, grease remover, carpet spotter and many other household chemicals.

Surpasses Therapeutics Goods Administration - TGO No 54. Requirements for hospital grade disinfectants when used neat.
When used as directed is safe around children and pets.

**CLEANING NOTE**: When spraying on painted walls and furniture, always wipe down from the top to bottom evenly. Don't leave residue as staining may occur Always wipe up excess drops of liquid.

Spray Away is an ideal bacteria mould killer that replaces the toxic effects of common bleach products found in popular supermarkets!

Shower grout mould will be killed by Spray Away, to rid of persistent black stains after scrubbing, leave the product on for 2-3 hrs or more, and use a safe stain remover.

Characteristics
Biodegradable - No Bleach or Chlorine - No Phosphates - Non Toxic -Non Alcohol- Non Polluting - Non Flammable - Non Corrosive
pH neutral - Non aerosol - Biodegradeable

Approvals
Australian Quarantine and Inspection Service Approved (AQIS)
Meets TGA's requirements for Therapeutic Goods Order No. 54 Standard for disinfectants and sterilants
Low water consumption (spray and wipe approach in most cases)
Non-Hazardous under EC regulations
Safe to be used in food cool rooms.

Makes up 5x750ml cleaning sprays (without the extra waste of containers and you supply the water.)
Corrosion Testing

The majority of surface cleaners and mould removers on the market are typically chlorine or bleach based. Cleaners with this chemical base shorten the life of the surface fixtures. Above are two images illustrating the damage a typical cleaner causes to nails & screws in 72 hours in comparison to the Spray Away cleaning variant. Furthermore, the SoSafe cleaner also provides up to 1 year of protection against future mould growth.
Application Procedure
Always test Spray Away on an inconspicuous surface, to test compatibility.

Option One – For Mould & Mildew removal on grout.
1. Spray on surface and leave. Spray Away will actively kill mould and mildew; results will be visible within a couple of days. (NOTE: A second application will speed up process).

Option Two – For Heavy Mould & Mildew removal on tiles and other hard surfaces.
1. Spray on surface and leave for 5 minutes.
2. scrub surface & rinse.

NOTE: for light occurrences of mould and mildew simply spray and wipe. If you don't wash off with water the residual solution will maintain a mould free surface for up to 12 months

Product Coverage: Coverage rates vary significantly depending on the porosity of the surface.

Pack Sizes: 750mL or CALL 1300 353043 for special orders on Larger 5L packs or If available we have 3x 5L packs
Approvals
Australian Quarantine and Inspection Service (AQIS) Approval
for use in meat export (soon to be renamed Australian BioSecurity). This allows Spray away to be used in food preparation areas including commercial kitchens, bathrooms and abattoirs as a disinfectant.
Note: This approval in the industry will eventually lead to a different product name.
Therapeutic Goods Administration of Australia (TGA) Approval
Under TGO 54 Option A testing as a Hospital Grade disinfectant when used neat. This allows Spray Away to be used as a general purpose disinfectant in hospitals. General purpose means that it is for floors, walls, bathrooms and does not come in direct contact with broken skin.
Vanilla Fresh 750ml Odour Neutraliser better than a Deodoriser!
How does Vanilla Fresh work?
Vanilla Fresh leaves a light vanilla scent that freshens the air, while the Surface Active Technology goes to work, killing odour Kills Bacteria. Once the vanilla scent dissipates the area will be odour neutralised. Vanilla Fresh has been scientifically proven to remove bacteria at the source, If left on the surface Vanilla Fresh will also prevent new bacteria growth, resulting in odour and bacteria free surfaces for longer!
Vanilla Fresh is a Food Grade Safe product. Vanilla Fresh surpassed the Therapeutic Goods Administration – TGO No54. Requirements for commercial grade disinfectants.
Ideal for:
Where ever there is an odour problem
Vanilla Fresh is the most effective odour remover from indoor areas such as musty rooms, toilet areas to remove urine smells, garbage areas, carpets, tiles, rubber mats, fridges, cars and many more.
Specifications
Product Data Sheet - SoSafe Vanilla Fresh (Odour Neutraliser bacteria Killer) water based no Alcohol.
Protection Level: Up to 2 weeks protection depending on traffic
Biodegradable: Yes
Form: Sprayable Liquid
Anti-Microbial, bacteria killer, odour control spray for use in homes, pet and child areas. No alcohol used.
Leaves a great vanilla smell and has a residual effect in controlling air born mould spores, bacteria and odours.Helps with air born nasty's.
Suitable for both Surface and Air:
All surface types and where air born bacteria smells are present. I.e. kitchens,cupboards, bins , toilets, fridges etc.
Vanilla Fresh is a hospital grade odour neutraliser, anti-microbial and surface sanitiser. Vanilla Fresh has proven useful to a broader scope of customers in areas where traditional deodorisers do not work!
"Doesn't mask odours, it completely eliminates them. Absorbs odours and kills bacteria at the source. Great for musty mould areas in the home"
Stock:

In Stock

Model:

Spray_Vanilla_fresh

SKU:

Spray_Vanilla_fresh

SoSafe