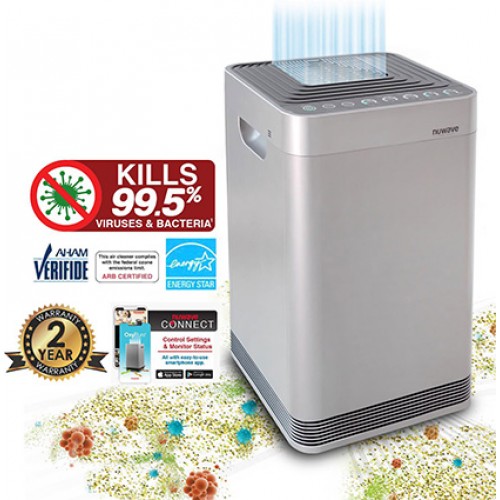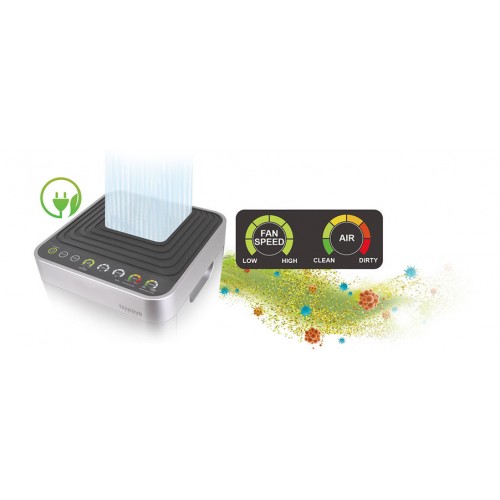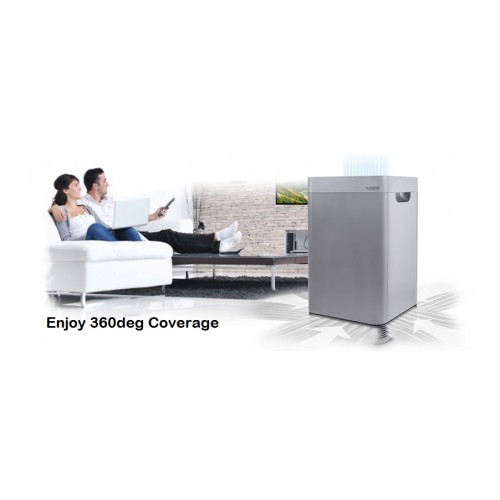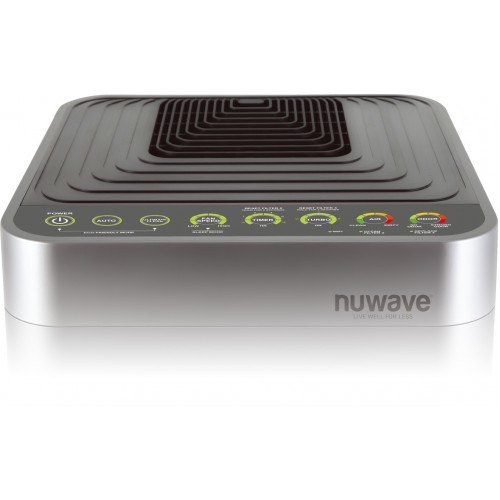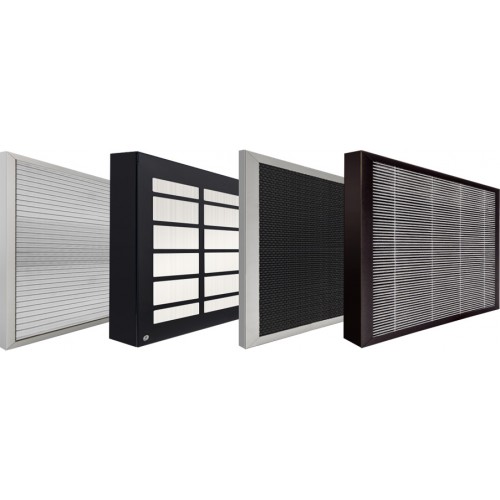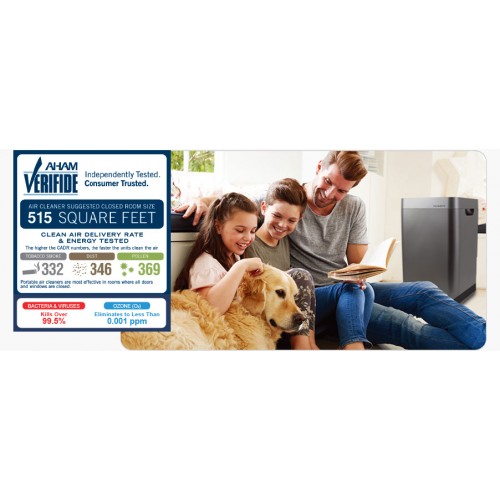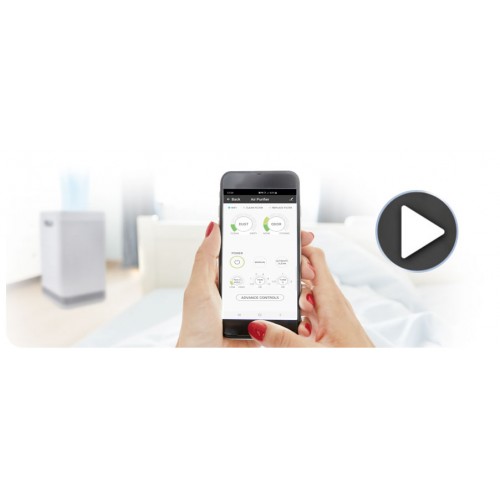 NUWAVE OXYPure Wifi Enabled | Smart Premium 360Deg Air Purifier |20yr Filters| Cleans Viruses | To 48m2
The NUWAVE OxyPure Smart Air Purifier + *Free Extra combined HEPA/Carbon Filter Included*
Plenty in stock as of 19/4/22 Ex Melb Warehouse
Offers 360-degree cleaning air intake and features an advanced 4 removable filter-set with unique 5 Stage Filtration System that traps and kills over 99.5% of bacteria and viruses as small as 0.09µ (micron) from the air.
"Includes Unique BioFilter using 8000 volts to instantly kill staph, influenza viruses, dust mites, mould spores, as well as germs as small as .09 microns"
Kimberly Lee (verified owner) –
We bought this machine because we have a newborn and 2 cats at home. It definitely clears the air within an hour and makes the air in the room easier to breathe. Worth the price paid.
Connects with Wifi via app Search for "NuWave Connect" Apple or Google
Complete with 20 yr filters ie 1. PRE Filter+2. BIOGuard Filter+ 3. OZONE Filter plus
(12monthly replacement of the dual 4. Carbon/ 5. HEPA filter (**+ FREE extra Carbon/HEPA filter included **) Value $70
"This is perfect!!!

Product Review published
I purchased this air purifier during the first Covid lockdown to keep my house nice and fresh and free of germs. I use it every single day as it has unexpectedly also helped control my daughters allergies along with keeping my house fresh and clean everyday. Best purchase of 2020!! Worth every cent.. Mick-Sydney Surrounds, NSW
Ideal for Allergy and Asthma sufferers, smokers, and removal of cooking and cleaning and VOC's odors.
Advanced Multi Stage Filtration System that can trap and kill over 99.5% of bacteria and viruses in the air, down to 0.09 micron Size!, (coronavirus 0.1micron) giving you and your family peace of mind.
360-degree air intake lets you enjoy clean air no matter where you place the device.
WiFi Enabled for smartphones via 'Nuwave Connect"
Monitoring for Air Quality and Odour Detection
Sleep Mode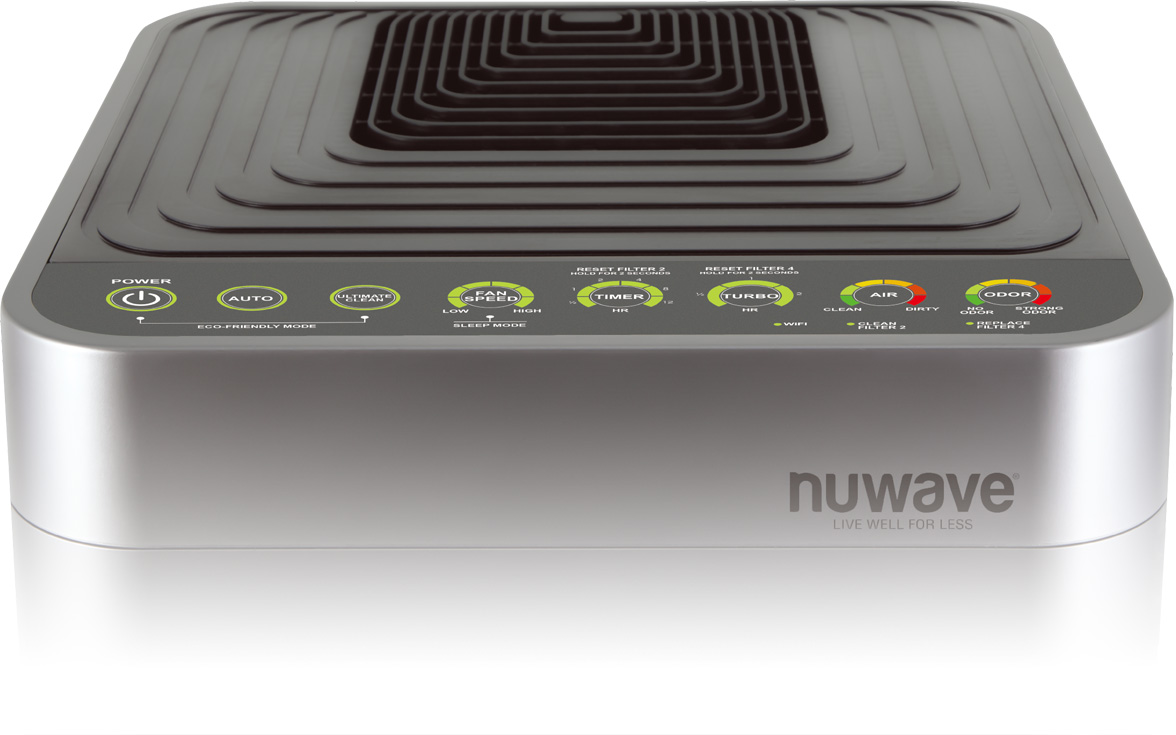 Class Leading Specifications
Particle Pollutant Effectiveness
100% - 0.09 Microns
Bacteria & Virus Effectiveness
KILLS Over 99.5%
Ozone & Other Gaseous Elements
< 0.001 PPM
Filtration System
20Yr Bio-Guard
20Yr Ozone Filter
20Yr Pre-Filter HEPA/Carbon (replace 12 mthly)
Highly Energy Efficient
The OxyPure™ can be set to remain off until it detects poor air quality.
Then, once it does, to automatically engages the highest fan level (6)
until the air improves and it shuts off again. This function, unique to the OxyPure™, is a huge energy-saver
Revolutionary 4-Filter System (HEPA/CARBON Combined)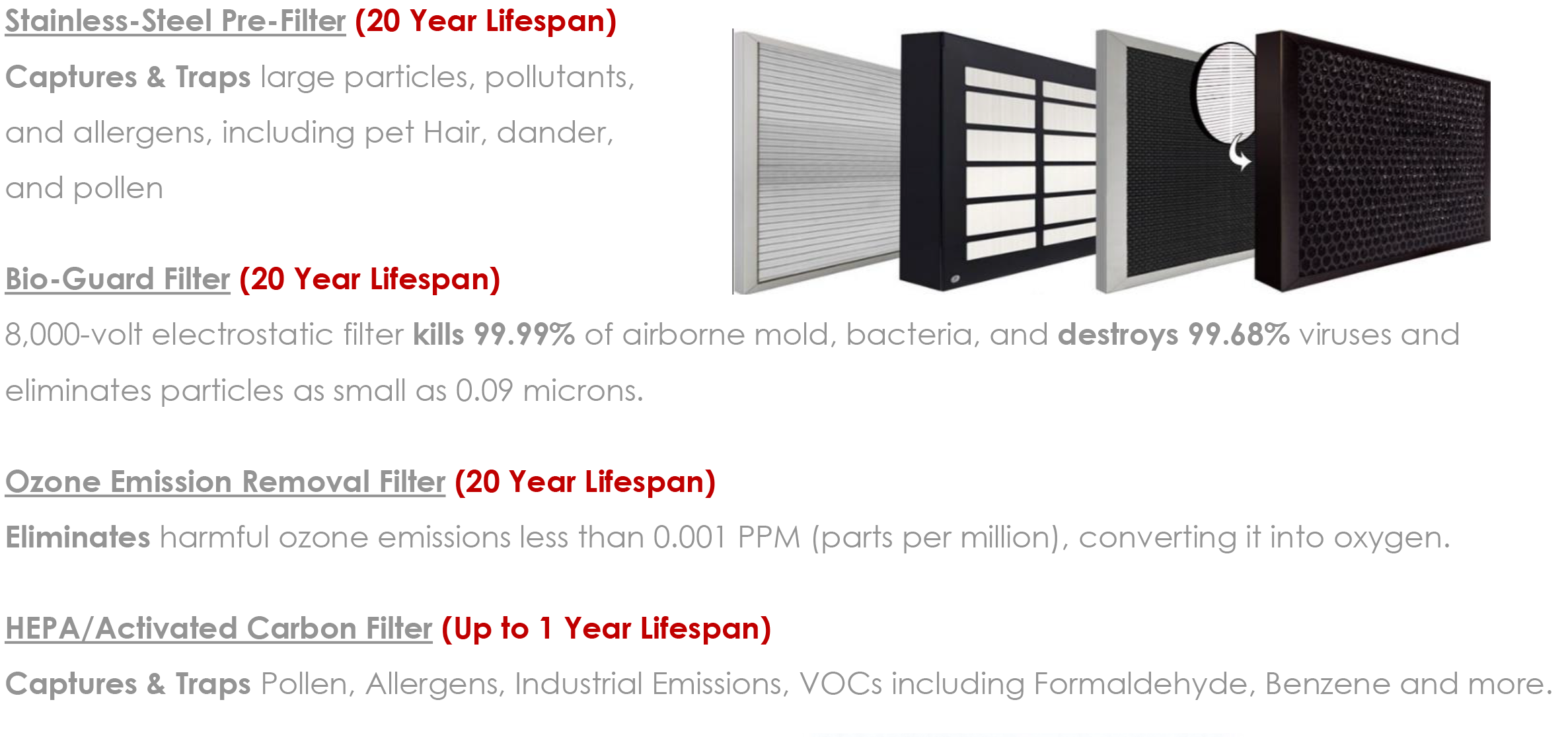 Features & Specifications
5 stages of Filtration
1.Washable stainless-steel pre-filter cleans pollen and pet dander
2.Bio-guard filter with 8000V kills staph, influenza viruses, dust mites , mould spores, as well as, germs as small as .09 microns
3.Ozone emission removal filter combats serious breathing issues
4.HEPA/ 5.Activated carbon combo filter destroys household odours, fumes and VOCs
6-speed fan settings
Unique energy-saving features ensure you have clean air but without a high energy bill
LED-lit smart touch controls
Programmable
Ultra-quiet operation + Turbo mode
Auto shut off
Purifies rooms up to 48m2
AHAM verified
Energy Star Certified
Fan 6 Speed 25-128 watt
Plastic/metal
Wipe clean
Measures Unit 35.5 L x 35.5 W x 66 H cm- Boxed size 47Lx47Wx76H cm
Cord measures 1.8m Long
Weight Unit12.5Kg Boxed weight 15.8kg
2-year Australian limited manufacturer's warranty* Home Use (not transferable)(Filters not covered)*
6months Commercial/Rental Use Warranty* *replaceable Combo HEPA/Carbon Filter ie Carbon/HEPA
Protects against lead, mould, mould spores, dust, dust mites, pollen, smoke, pet dander, bacteria, viruses, gases, and volatile organic compounds (VOCs).
Stock:

In Stock

Model:

OXY-360deg-Air-Purifier

SKU:

OXY-360deg-Air-Purifier