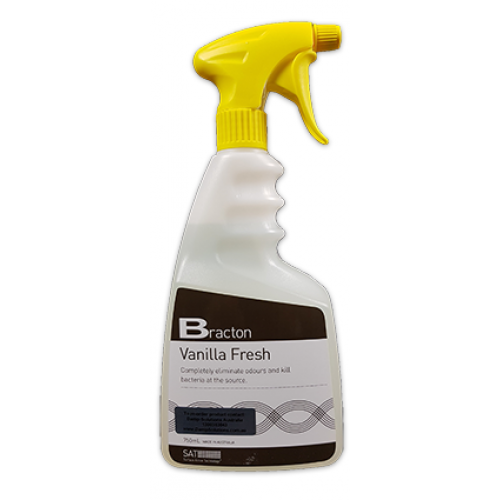 Vanilla Fresh Odour & Bacteria Kill Spray- Non toxic-Non Rinse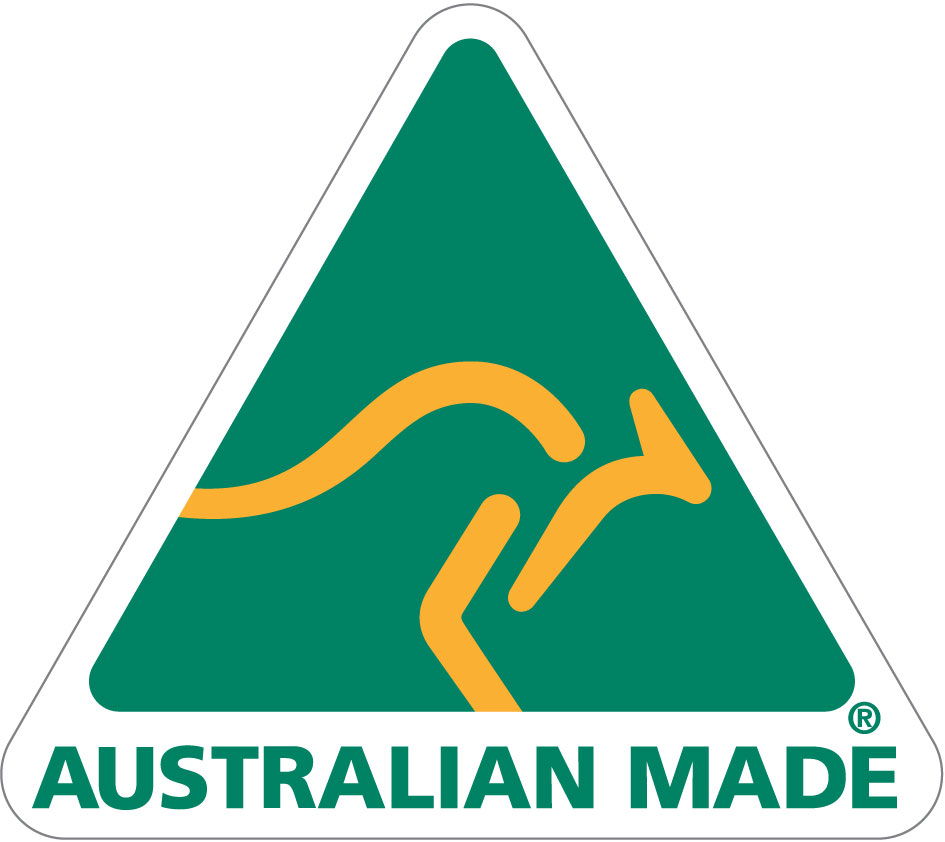 Vanilla Fresh | Hospital grade disinfectant spray with residual protection on surfaces.
Anti Bacterial Killer Spray, non toxic, non rinse- water base and Odour remover in ONE!
Anti-Microbial, bacteria killer, odour control spray for use in homes, pet and child areas. No alcohol used.
Leaves a great vanilla smell and has a residual effect in controlling air born mould spores, bacteria and odours.Helps with air born nasty's.
Suitable for both Surface and Air:
All surface types and where air born bacteria smells are present. I.e. kitchens,cupboards, bins , toilets, fridges etc.
Vanilla Fresh is a hospital grade odour neutraliser, anti-microbial and surface sanitiser. Vanilla Fresh has proven useful to a broader scope of customers in areas where traditional deodorisers do not work!
"Doesn't mask odours, it completely eliminates them. Absorbs odours and kills bacteria at the source. Great for musty mould areas in the home"
How does Vanilla Fresh work?
Vanilla Fresh leaves a light vanilla scent that freshens the air, while the Surface Active Technology goes to work, killing odour Kills Bacteria. Once the vanilla scent dissipates the area will be odour neutralised. Vanilla Fresh has been scientifically proven to remove bacteria at the source, If left on the surface Vanilla Fresh will also prevent new bacteria growth, resulting in odour and bacteria free surfaces for longer!
Vanilla Fresh is a Food Grade Safe product. Vanilla Fresh surpassed the Therapeutic Goods Administration – TGO No54. Requirements for commercial grade disinfectants.
Ideal for:
Homes Air freshener-Carpet odours* Bacteria Killer on surfaces and in the air.
Hire Car & Bus Companies- Air Freshener and carpet odours*
Fridges wipe away, clears musty smells
Restaurants - Air Freshener and carpet odours*
Toilet Urine and Garbage smells (leave on)
Where ever there is an odour problem
Vanilla Fresh is the most effective odour and Bacteria remover from indoor areas such as kitchen and toilet benches, musty rooms, toilet areas to remover urine smells, garbage areas, carpets, tiles, rubber mats, fridges, cars and many more.

Specifications
Product Data Sheet - Bracton/SoSafe Vanilla Fresh (Odour Neutraliser)
Biodegradable: Yes
Form: Sprayable Liquid
Made In Australia
*Note: Always test in a non-critical area prior to use
Stock:

In Stock

Model:

Spray-Vanilla Fresh

SKU:

Spray-Vanilla Fresh