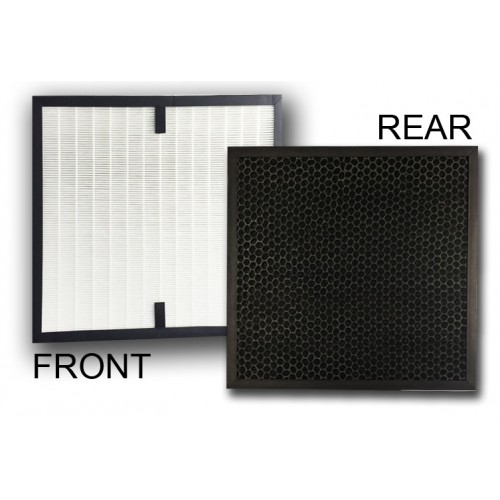 Filter AiroMaid 300 & LY736 Air Purifier Carbon HEPA (2 Left!)
HEPA/Carbon combined Filter suitable for: LY 736 & AiroMaid 300 Air Purifier
PROTECTS your health and PROLONGS Life of your new Air Purifier
Low Stocks 2 left as of 14SEPT 2021! if stocks have run out please call Dehum.com.au 1300137115
High-efficiency particulate arresting (HEPA), also sometimes called high-efficiency particulate arresting or high-efficiency particulate air, is a type of air filter. Filters meeting the HEPA standard have many applications, including use in medical facilities, automobiles, aircraft and homes. The filter must satisfy certain standards of efficiency. To qualify as HEPA, an air filter must remove (from the air that passes through) 99.97% of particles that have a size of 0.3 µm.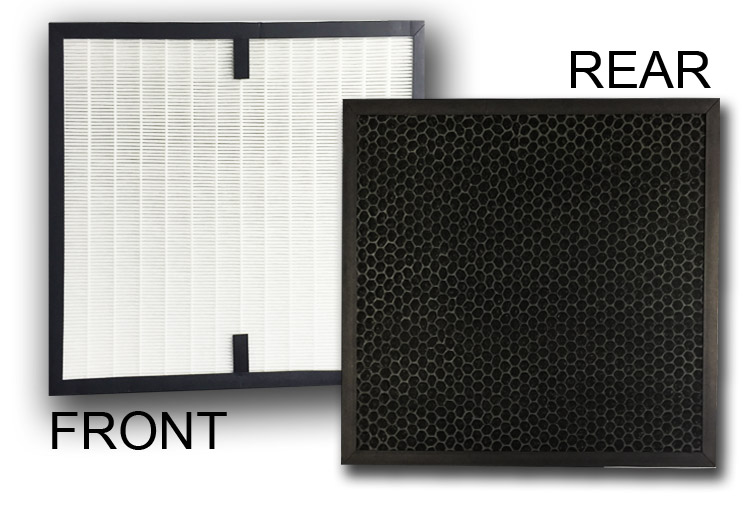 Dimensions: 360 mm x 385mm
Combined HEPA + Carbon Filters – All of our air purifiers are based on highest quality, medical-grade HEPA filter technology. HEPA filters remove everything from dust, pet dander, dust mite allergens, mould spores, bacteria, viruses, pollen, and other microscopic airborne pollutants. A genuine HEPA filter provides the best defence against airborne particulate matter that can irritate the respiratory system. Up to 99.95% filtration.
Activated carbon filter. Using a process called adsorption; activated carbon removes gases, fumes,
and vapours from the air. This includes everything from volatile organic compounds (VOCs), smog, smoke, and a variety of odours. The result is truly pristine air that makes your indoor environment more pleasant in general. Replace every 12 months
Also fits New AirOMaid 300
Stock:

In Stock

Model:

Filter AiroMaid 300 & LY736 Air Purifier HEPA

SKU:

Filter AiroMaid 300 & LY736 Air Purifier HEPA

AirOmaid