$1,680.00 $1,350.00
Ex Tax: $1,227.27
Availability:

In Stock

Product Code:

DFS CLEANSTATION® 20000
Description
"Reclaim your Life and enjoy clean, fresh air again" (Most Effective Removal for BushFire smoke -indoor use only)
OUR PREMIUM SELLER! See special Offer below, we have limited stocks.
**12 3 Units In stock 25/1/2020
ONLY 3 Units left with 50% off replacement filter set OFFER
Normal
Replacement Set cost $330 SAVE $165!
ADD Accessory "

Yes- ADD Special Filter 50% Off

" (1 set per customer sale)
** Please note Air Purifier boxes will have some shop soiling**
Operation notes:
Its best to vacuum floors before use to minimise ash dust.For high smoke/ash/dust indoor areas, please vacuum Multi stage prefilter filter gently at weekly intervals, once area is clear, filter can be vacuumed monthly, do not wash filters. Filters may clog up earlier than 12 months due to excessive dust/ash in the air and on surfaces.
CleanStation® 20000

DFS

Professional- USA Built Disinfecting Filtration System
"Better than HEPA H13"
Handling up to a large 30-90sqM area.
CleanStation®
8 Stage Air Purifier .
Patented DFS filtration technology is the new standard in clean air.
Built in Carbon granuals Effective removal of smoke from the air.
SPECIAL OFFER!

Customers Note:
Dont
miss the opportunity.

We have Limited Supply of this unique DFS Air Purifier, one of the best on the market for chemically sensitive people, brand new but with shop soiled boxes.

See Offer further down.

When stocks run out its over. Filters will still be available via our site and online.
DFS technology is currently used in hospitals, medical clean rooms, government buildings, and military applications.
This is the 'real deal' - a Class II medical device air purification unit with DFS technology. - Absolutely the best protection against harmful airborne contaminants including VOC's
10/10 suitability for persons:
Chemically sensitive and allergy /asthma sufferers.

Great for

Homes,

Offices and Medical/Health practitioner suites.
Providing a healthier environment in just 60 Mins!
Don't miss this opportunity to get the BEST for less.
Similar online DFS (Disinfecting Filtration System) systems sell for ~$2000!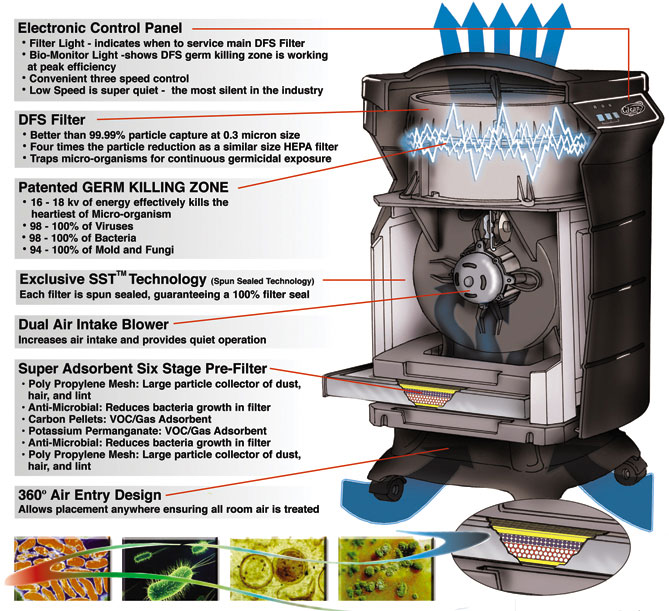 This powerful DFS technology system has been tested to capture 99.99% of all particles as small as 0.3 micron in size.
Handles VOC's, Effective Removal of Smoke and gaseous substances

Captures allergen particles, including dust, mould, pollens, dust mite debris, pet dander and more

Handles 30- 90sqM room capacity can be easily moved to other rooms of the home.

An 8-Stage total filter system

Color

- black.
*Special 50% off OFFER*
Don't miss this opportunity to Receive
50% off full DFS filter & pre-filter set . When ordering a CleanStation®
(*Value save $165 limited supply for first 6 customers only, one set per customer, must call1300 353043 )
Improve air quality in your home or office with a Hospital quality CleanStation® Air Purifier. Want to clear the smell of cigarette or bushfire smoke, household stale air, or reduce pet odours?


Does anyone in your family suffer from allergies, smoke and pollen sensitivities, hay fever, or asthma?




Cleans and purifies a large 90sqM area. ie Lounge dining room combined.

Its

easy to move the CleanStation® around the whole home.


Removes dust, mould, pollen and other allergens. Portable, with rolling wheels.




The

CleanStation® is the ultimate in air purification systems for cleaning airborne particles, micro-organisms, smoke and gases for a healthier indoor environment.
This revolutionary technology will give you a 99.9% cleaner room
in less than 60 mins
Making it an extremely fast, efficient & powerful air purification system.
Utilising technology developed through a United States Military Grant focused on germ warfare, the professional grade CleanStation® DFS is a unique system to address all three pollutant categories we find in our homes offices and public spaces.
Superior Virus Killing rate 99-100%
Bacteria Kill Rate 98-100%
Mould/Fungi Kill rate 94-100%
"Reclaim your Life and enjoy clean, fresh air again"
Features &Specifications:
CleanStation® DFS Air Purification System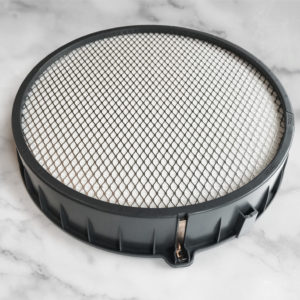 Combined 7th stage HEPA Filter 99.99% efficient particle capture@ 0.3 microns
and 8th Stage Very Low Ampere Germ kill zone utilising 14k-18kVolts to kill Bacteria and Viruses.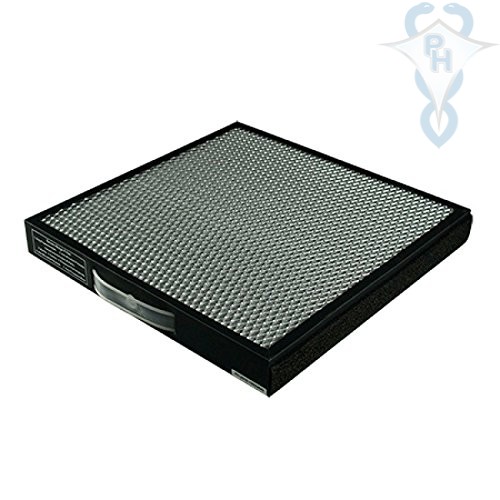 "6 Stage" layered Chemical Adsorption Pre filter (VOC Carbon Gas and smoke scrubbing)
Intelligent Control Monitor

Display-

shows "Filter replace" and "BIO DFS Monitor" Functioning

Filter replacement up to 12mths, varies depending on use ie dust, smoke, powders, insects etc.

Unique 360 Deg air Entry design

Large buttons LED display

Applicable Area: 30- 90m²

CADR 85-200 CFM or 144-340 m3/hr Air Flow

Rated Voltage

:AC

220V 50Hz

Rated Current: 0.45A

Noise Hi 58 dbA Med 51dbA Lo Super quiet mode 45dbA (similar to a low-speed setting on a fan)

Low Power USE:3 speed Hi 100W- Med 75W- Lo 65W

Dimension(mm)LxWxH :381mm x 406mm x 685mm

Net Weight: 16.3kg

Produced in the USA

Model: Cleanstation 20000

Warranty Manufacturing:Home use 1 year RTB (excludes filters) , Commercial use 6 months (excludes Filters)