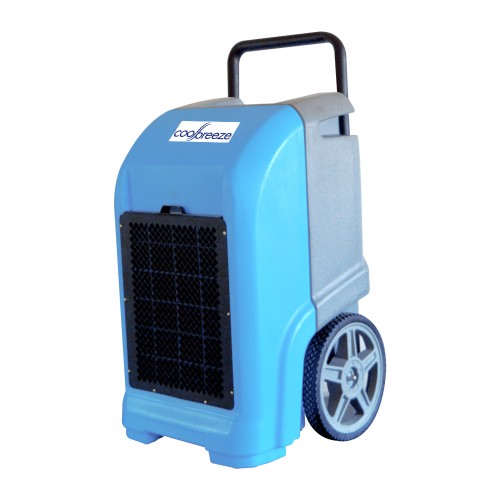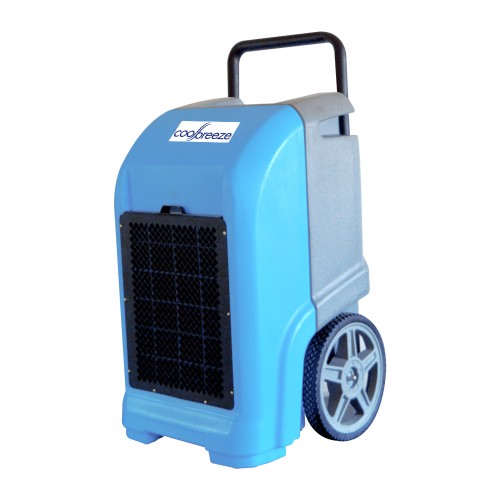 Pre-Used SAVE!


Coolbreeze CB70 LGR Dehumidifier Commercial Save PreUsed
70L/day Coolbreeze LGR CB70 Pre-Used **SAVE** Commercial dehumidifier.
Easy digital touch panel operation, non- stackable, pump out and timer control. Robust construction.
Stock available from SYD & Perth
Ideal for:
Flood restoration, water damaged carpet drying, storerooms, warehouses, museums, archival areas, exotic and vintage Car/bike garage storage etc.

The Coolbreeze CB70 features an Adjustable Humidistat, Automatic Defrost, Automatic Humidistat Control, Robust Stackable, Large Site Wheels and Handle. Making this the perfect choice for many different applications such as; new construction areas, plaster drying, flood and water damaged areas, cellars, and storage areas.
Pre-Used models are well serviced and tested before sale, and come with 3 months warranty.
Expect minor scratches and rub marks and minor wear and tear.

NOTE: This model has auto on/off humidistat control with auto-restart if the power returns.
CALL US on 1300353043 for better freight rates to your door, we have a local WA warehouse for CBD55L and CBD85L commercial Dehumidifiers models.
---
We Suggest an additional
Humidity meter
for measuring humidity levels and temperature, Measures min/max and temp/humidity.
If you have your own FREIGHT SERVICE for collection please advise.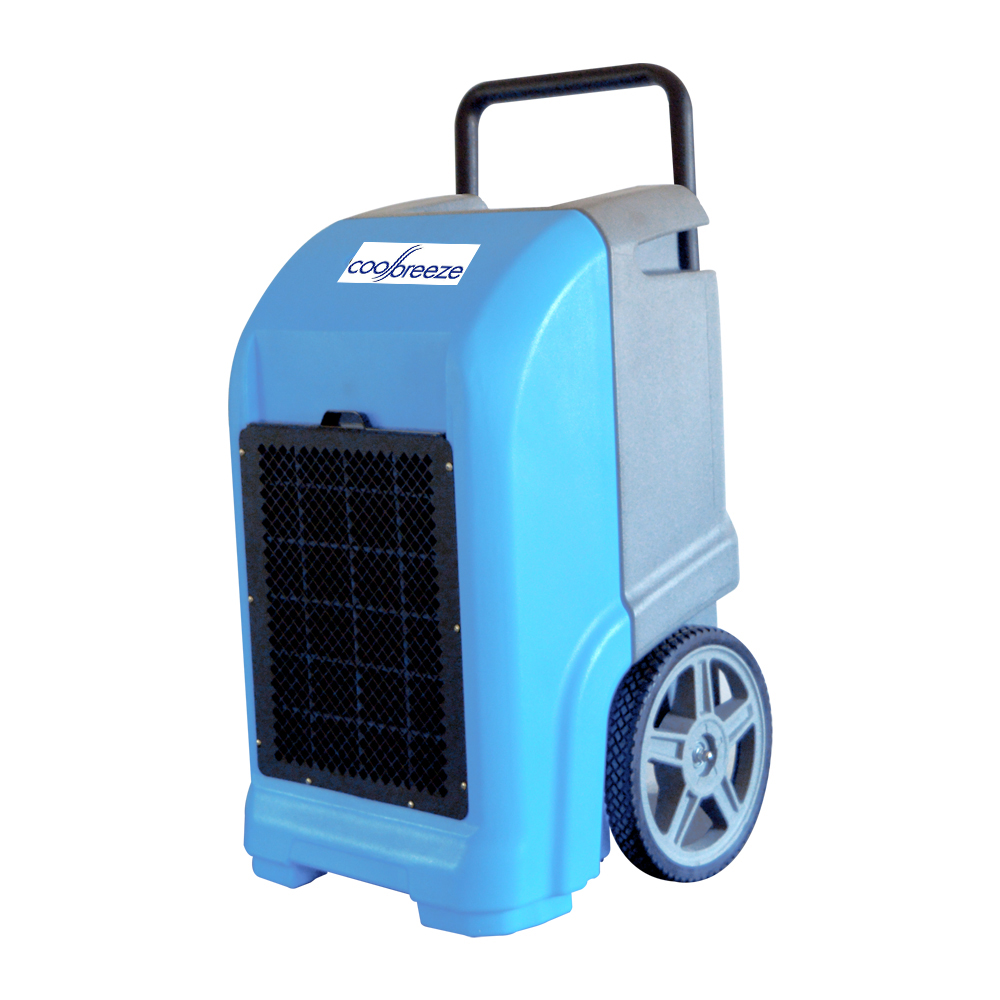 User-Friendly;
• A well designed graphical user interface implemented into the touchpad
control panel for easy operation.
• Sliding air intake cover makes life easy for daily air filter maintenance.
• Cable and Water Pipe Rewinding System keep cable and water pipe neat and
tidy when storage
• Environmental Friendly
• Rear duct outlet for tight places
• CFC free Refrigerant
• Super manoeuvrability
• Large Wheels for maximum mobility, even on stairs.
• Ergonomically designed handle at the top for easy move around
• Hand grip at the bottom for easy loading and removal from a vehicle.
• Robust Construction • Now stackable
• Rotomolded housing for long lasting and low maintenance.
• Large non-marking wheels
• Built-in Air Outlet Ring for easy connecting of ducting
• Low Maintenance
• Careful compressor starting extends its life.
• Incliudes washable filter note HAF Filter is Available decreases the maintenance and improves indoor air quality. (optional extra)
Specifications
Area Handling
80-600m3
Water Removal L/day @30degC 80%RH or @26degC 60%RH
70 Litres/Day AHAM (27C/60%RH) 44 Litres/Day
Air Flow
696m3/hr
Auto Features
Humidity Control Pump Out Auto Restart
Dehumidifier Noise dB(A)
60dBa
Temp Range
2-38degC
Humidity Range
35-90RH
Power Supply & Use
240V single Phase 10A plug power 864W (3.6A)
Dehumidifier Run Cost (av 10 Hrs/day)
$2.50
Refrigerant Type
R410A
Pump Out
Yes up to 4.5m
Tank Size
Nil has pump out via hose
Weight
40kg
Size LxWxH
540x530x850mm
Warranty
3 Months RTB
Stock:

In Stock

Model:

Cool_CB70 _pre_used

CoolBreeze