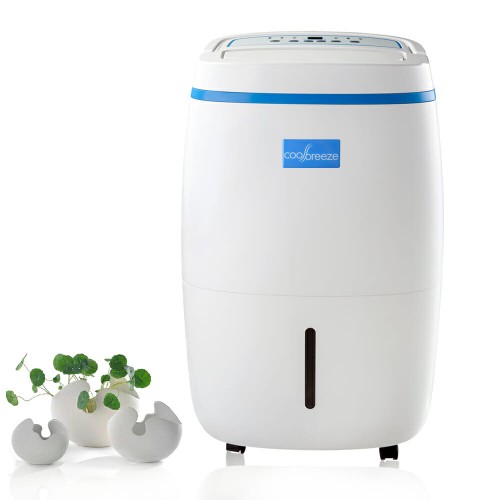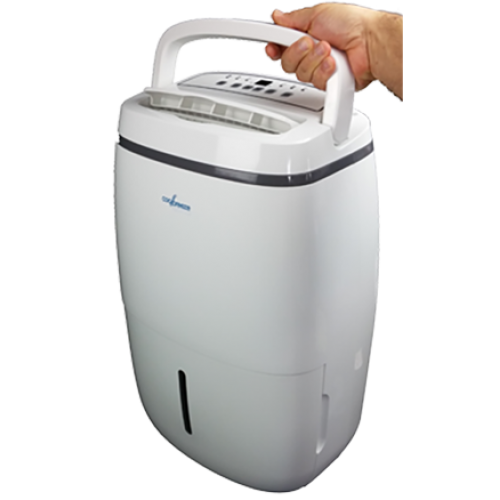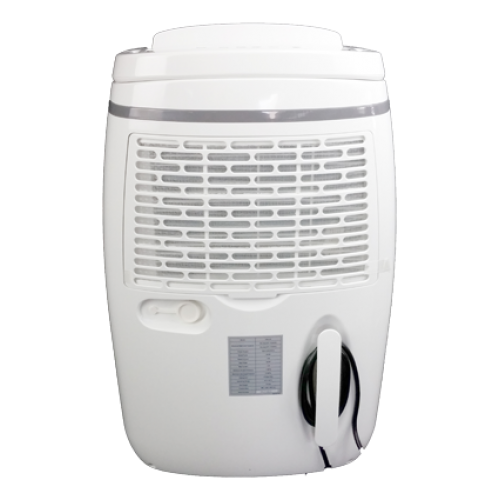 Coolbreeze CB20 Dehumidifier 20L/day Great for Winter! |ONLY 2 left!
Our Midsize 1-2 bedroom Home Premium Dehumidifier the Coolbreeze CB20
Suitable for winter/summer drying and fighting condensation and mould problems!
**Limited Stocks** Call 1300 353 043 ... 2 left as of 12/10/21
Same Manufacturer as the popular DampPro 25/12 models. Has a great track record, extremely reliable and versatile.
**Note: All 20L models have a BLUE band. Some pictures may show a silver band.
The new version of our popular 1-2 bedroom model we have sold for years.
Normally sold for $595! We found a deal to save you $100 now $495!
Sturdy construction, whisper quiet with a motorised top vent. Simple easy to read push-button electronic control.

Coolbreeze CB20 Features:
Large 20L capacity to suit homes 1-2 rooms
Built-in presettable "OFF timer"
2-speed fan Low noise or High air flow
Portable with large carry handle and wheels
Large 6L tank + continuous drain feature (with accessory hose purchased separately)
Air sucked in from the rear, blows out dry from top air deflector
Handy cable caddie tidies cables
simple filter removal and clean
Laundry dry electric motorised top vent when used in continuous mode
AUTO Restart to original settings when power returns after a blackout
< REAR of Unit showing cable tidy and continuous drain outlet
Save on the accessories listed below.** They may be useful to use in conjunction with your dehumidifier.
Enables continuous drain to efficiently remove water without having to empty the tank. Can be used when away from home, in boats, holiday homes storage areas etc.
Warranties on dehumidifiers do not cover against damage caused by surges of power faults from storms or blackouts. Prolongs the life of the dehumidifier. Our Crest surge protectors include an Aust. $50,000 10year connected equipment warranty. Note: Always plug dehumidifiers into a surge protector
Helps to determine the humidity of the room and judge whether the dehumidifier is needed. Our range of dehumidifiers, 16 litres and above have inbuilt meters however the portable meters can be used from room to room to check on levels without having to move the dehumidifier.
PROTECTS your health and PROLONGS Life of your new dehumidifier.
Benefits and features;
Double the efficiency
Get maximum water removal performance
A 3M HAF filter keeps the coils cleaner
Maximum airflow to handle more volume

A 3M HAF filter includes an antimicrobial agent that prevents mould from growing on its surface
**These accessories can be included in your dehumidifier order by choosing the appropriate product in a menu on the respective dehumidifier page.
Specifications
Area Handling
10 - 80 m2
Water Removal L/day @30degC 80%RH or @26degC 60%RH
(30C/80%RH) | 20 Litres/Day
Auto Features
Auto-off when tank full - YES | Auto Restart - YES
Noise dB(A)
42dB Low setting / 45 dBA @ 1 metre air @Flow 160m3/hr
Temp Range
5 - 35 Celsius
Humidity Range
30-80%RH 5% increments
Power Supply & Use
220V-240V/50hz 1.8A 320W-370W
Refrigerant Type
R410a/0.2kg
Run Cost (av 10 Hrs)
10hrs Avg. ** (Qld rates) $1.00
Tank Size
6 Litre
Weight
13.2 kg
Size LxWxH
385x290x595
Warranty
2yr RTB (return to base) or 6months Commercial use
Stock:

In Stock

Model:

Cool-CB20

SKU:

Cool-CB20

CoolBreeze