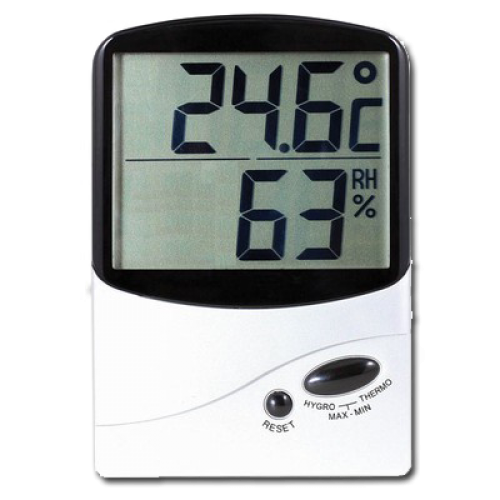 Jumbo DigiTech Temp Humidity
Just arrived New Digitech Temp/Humidity Meter Jumbo Sized digits for easy read..


Helps you to keep eye on excessive indoor humidity, monitoring moisture levels to help prevent the growth of mould, bacteria, viruses, fungi, mites and other asthma-inducing agents.
By monitoring and controlling moisture and condensation, and keeping humidity levels between 50-60%RH, mould begins to mummify and reduces sporing and spreading, the best control is by using a dehumidifier.
Displays the temperature and humidity together on the one huge LCD display. It also has a min / max function (memory). Switch between C° and F°. Requires AAA battery
wall mountable of pull out stand.
Temperature: -10° - 60°C (14° - 140°F) ±-1°C, ±-1.8°F
Humidity: 10 - 99% accuracy ±-5%
Size: 135(H) x 100(W) x 22(D)mm.
Stock:

In Stock

Model:

Meter-Jumbo Digitech

SKU:

Meter-Jumbo Digitech