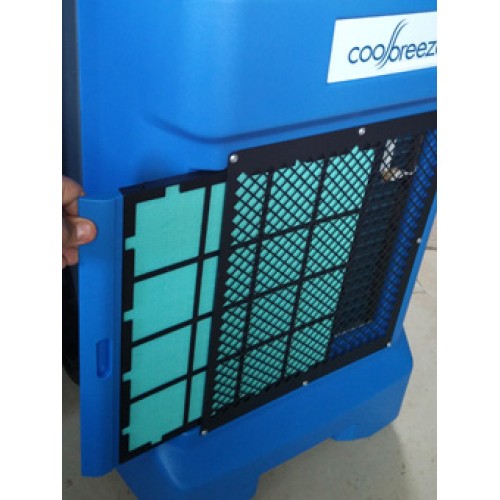 Filter Coolbreeze CB85 Anti Bacterial 3M HAF-5mm - Discounts for 3 and 6 Packs!
3M™ Green Antimicrobial High Air Flow (HAF) Filter SET suitable for: CB-DH85 L/day and similar models
PROTECTS your health and PROLONGS Life of your new dehumidifier.
3M™ HAF air filter with an anti-bacterial agent to help inhibit the growth of mould and mildew on the filter media

Dimensions: 315W x 365L mm to fit frame
The Revolu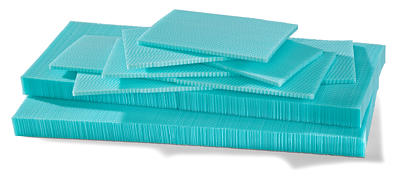 tionary New 3M™ High Air Flow (HAF) Filtration Media
reduces your risk of pressure drop issues. HAF uses microstructure technology to create an array of air flow channels. These channels are electrostatically charged to attract and trap oppositely charged, unwanted particles along the air channel walls, while leaving the channel open for air flow. The electrostatic charge greatly increases HAF's ability to capture and retain smaller and intermediate sized particles, without significantly restricting air flow. Once the particles have made contact with the filter media, they are held by intermolecular attractive forces better known as van der Waals forces.

NOTE: It is advisable to inspect filter weekly or more often in dusty conditions, vacuum weekly or monthly depending when very dirty and replace after 3 vacuum cleans . If not done, there is potential for the cooling coils to become clogged and over heat. Always replace filters for a long service life of the dehumidifier.
Benefits and features
Double the efficiency
By using an electrostatic charge, 3M HAF filters are able to operate with twice the efficiency of washable foam. They attract, capture, and retain more particles than traditional filter media!
Get maximum water removal performance
A 3M HAF filter keeps the coils cleaner so that your dehumidifier is more effective at condensing water from the air. Plus, the filter's open channel structure has minimal airflow resistance so that your dehumidifier processes the maximum CFM. With an HAF filter, you get maximum water removal (on your very clean coils) and maximum airflow to handle more volume.
Filter to the 3rd degree
You can vacuum out an HAF filter up to3 times before disposing it, so it's like having three filters in one! Make that three superior filters in one.
Keep your dehumidifier going...and going...
By using 3M FiltreteTM HAF filters, your dehumidifiers will run cleaner. They will need to be serviced less often. The chances of it having a longer service life go up. It's a good investment in your equipment!
Resists mould growth
A 3M HAF filter includes an antimicrobial agent that prevents mould from growing on its surface. In the warm and humid conditions of water damage, this can keep your filter from becoming a mold colony— which is quite possible with foam or paper filters.

Stock:

In Stock

Model:

Filter-CB85

SKU:

Filter-CB85