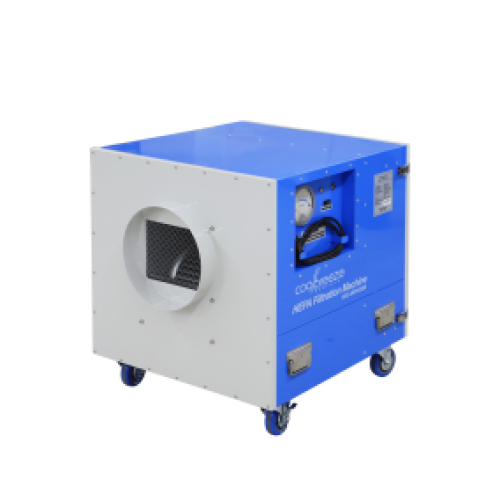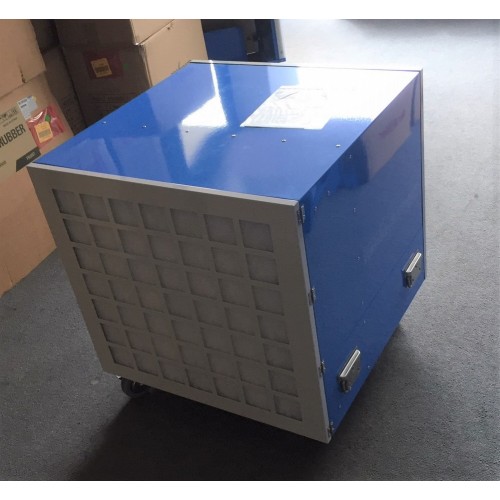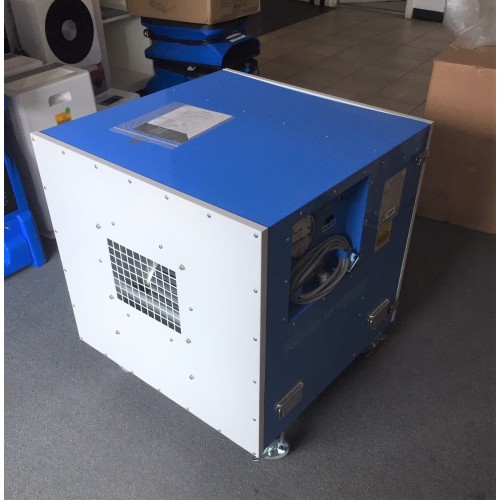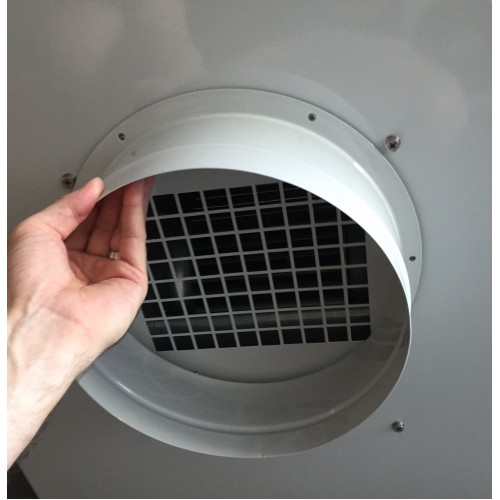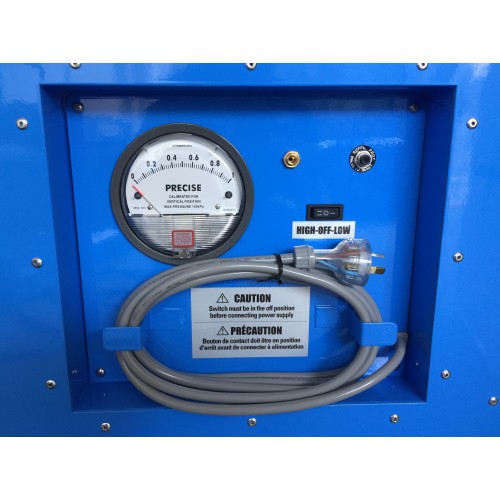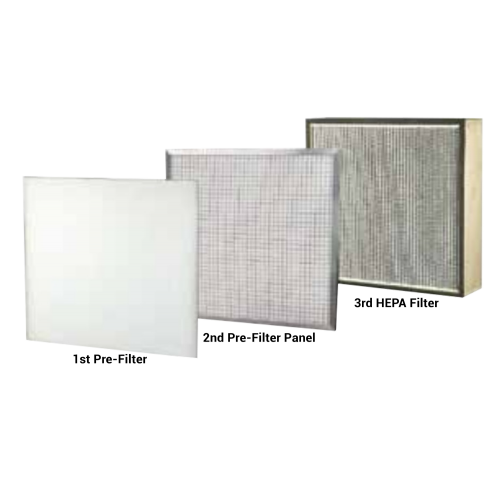 Coolbreeze CB2310 "NEW Large" HEPA Air Scrubber| Negative Air Option
Coolbreeze CB2310 Commercial HEPA Large Negative Air Scrubber
Easy control panel operation, robust construction can be ducted for negative air pressure.
NEW Stocks available now!
Ideal for:
Construction, flood, fire and health care hazardous particle removal.
**DELIVERY TAIL LIFT has been included under freight rules for heavy deliveries over 25KG. If you are a business and have a forklift this can be removed see
Options and select "Tail Lift not required I have Forklift " this will remove $110
Stand Out Features
This is a tested and proven HEPA filtration

It's capable of negative air setup**.
It can run a carbon filter (accessory option) on top of the HEPA filter
It processes 1360CFM or 2310m3/hr of airflow
These exact units have been chosen by and are currently being used by DHSS (department of health and human services) in Victoria at the COVID testing sites
They come fitted with a spigot (Duct Plate) ready for supply ducting for negative air setups
We have carbon filters in stock

---

**Negative air pressure is a process in which the air inside of a room is being controlled and extracted so airborne contaminants don't leak outside of that room. The air is cleaned with an Air Scrubber, and then its safely extracted out of that room to a chosen exit point creating internal negative air pressure and preventing the spread of contaminants
NOTE: When ordering the air scrubber we require a street address (not a PO BOX) to allow somebody to sign for the package, When you check out you can change the delivery address, you can also add delivery instructions in the 'comments' box when you check out to ensure we get the order to you as fast as possible. If you have your own FREIGHT SERVICE for collection please advise
.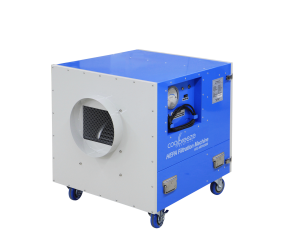 User-Friendly;
• A well designed easy interface shows:>>>>>
• Lightweight & stackable
• Cable and Water Pipe Rewinding System keep cable and water pipe neat and
tidy when storage
• Environmentally friendly
• removable Side duct outlet for tight places includes dust hose to suit
• Large HEPA Filter system removes 99.99% of airborne particles @ .3micron MERV 18 rated
• Low current High Airflow

• Ergonomically designed to handle at the top for easy move around
• Handgrip on both sides for easy loaded and removed from a van.
• Robust metal Construction
• Removeable Air Duct outlet for easy connecting of ducting
• Low Maintenance
• HAF Filter decreases maintenance and improves indoor air quality. (carbon filter optional)


Specifications
Area Handling
200m2
Air Flow
High: 1350CFM = 2310m3/hr Low: 1135CFM = 1928 m3/hr
Dehumidifier Noise dB(A)
66dB
Filters
Pre-Filter HEPA Filter >0.3 micron Charcoal (optional)
Power Supply & Use
240V/10A single Phase draw current 5A High setting 1130W Low Setting just 600W
Ducting
300mm duct point
Weight
60 kg
Size LxWxH
72.4L x 76.2W x 76.2H cm
Stock:

In Stock

Model:

Cool_CB2310_Air_ Scrubber

CoolBreeze